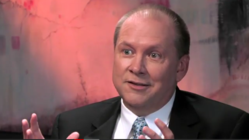 Austin, Texas (PRWEB) December 15, 2011
Community TechKnowledge, Inc. (CTK) is proud to announce the release of a five-part educational video series, "Transforming your Nonprofit for the 21st Century". The video series taps the extensive knowledge of Gary Godsey, current CEO of the PDK Foundation and most recently President and CEO of United Way of Metropolitan Dallas. Mr. Godsey was also an integral part of the United Way system on the state and national level. In May, 2009 he co-chaired the United Way of America Staff Leaders Conference. In 2007 he served as chair of United Way of America's National Professional Council.
This educational series is funded by the CTK Foundation and is part of an ongoing effort by both CTK, Inc. and the CTK Foundation to provide free training to non-profit executives – especially in areas related to outcomes reporting, volunteer tracking and non-profit grant management and utilization.
The series topics include: "Remaining Relevant, Collaborative and Competitive in the 21st Century"; "Leadership's Role in Nonprofit Transformation; How to Ensure that Volunteers are an Asset"; "Fundraising in the 21st Century; and, Recruiting and Retaining Donors, Today and Tomorrow". Mr. Godsey focuses on key issues such as outcomes software as an essential component of proving impact for United Ways, volunteer tracking and best practices in non-profit grant management.
With his extensive knowledge of non-profit management, Godsey currently consults with numerous non-profit organizations around the country. He is also a contributing columnist for Smart Business Magazine, where he writes on leadership issues. http://www.sbnonline.com.
Go to http://www.communitytech.net to view this educational video series.
About Community TechKnowledge, Inc. (CTK)
Community TechKnowledge (CTK) non-profit software solutions help non-profits manage and report on various types of clients, activities and program data—generating performance and outcomes reporting and the impact of services and funding on communities. CTK's human services software, volunteer tracking software and outcomes software are best of breed for nonprofits in the US, UK and Canada, serving over 10,000 nonprofits with over one-half million users.
###