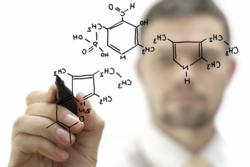 Tessella experts to share experienced gained on over 30 adaptive trials in free online event.
Oxford, UK (PRWEB UK) 14 December 2011
Tessella, the international provider of science powered technology and consulting services, is proud to be hosting a free online webinar for all life sciences professionals interested in deepening their understanding of Adaptive Clinical Trials.
Clinical trials that employ frequent adaptation offer great opportunity but pose specific challenges. In this free webinar adaptive trial veterans; Tom Parke (Head of Clinical Trial Solutions, Tessella ) and Martin Kimber (Project Manager, Adaptive Clinical Trials, Tessella) will share their experience gained on over 30 adaptive trials. The webinar will discuss: what these trials are, why people run them, how they are designed, how the logistics to run them are put together, what it's like to run one as well as observed benefits both expected and unexpected.
The "Running Adaptive Clinical Trials; Myth and Reality webinar" will take place on Thursday December 15th 2011, 3:00 PM (GMT) Greenwich Mean Time: Dublin, Edinburgh, Lisbon, and London. To register online for the event visit: https://tessella.adobeconnect.com/_a970567468/runningadaptivetrialsevent/event/event_info.html
# # #