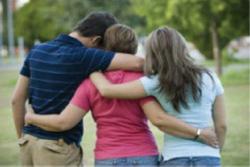 Excellent and prompt service. I spoke to a live person not a machine! Clean Site saved my home, and you were in contact with us from the beginning to the end. Thanks.
California (PRWEB) December 28, 2011
Clean Site distinguishes its services from more than 5,000 competitors in the crime scene clean-up industry by offering a delicate approach to customer service. Clients of this specific type of cleaning service are faced with a disturbing and upsetting situation that may continue to be distressing and emotionally painful long after the crime scene has been cleaned. With this in mind, Clean Site has always trained their technicians to "ease a family's burden by cleaning the area quickly, thoroughly, and courteously."
Now Clean Site is able to refer clients to their network of trained clinical psychologists and counselors. "Many of our clients don't know where to turn for help in dealing with their grief," said company spokesman, Allen Annane. Clean Site looked at the various options for partnering with grief counselors and decided the best options was to partner with a counselor in each major city in California. Allen Annane said, "This offered us the best opportunity to help our clients put their lives back together."
While the crime scene cleaning industry is strictly regulated, Clean Site strives to provide these services with caring and empathy. Adding a network of counselors is an added benefit to having caring and courteous technicians.
"Having a Clean Site Technician in my house has helped me take the first steps to putting my life back together. When I first called Clean Site I didn't want to see anyone or deal with anything. I just wanted my house back so I could be alone. By the end of the clean-up I hugged my technician when it was time for him to go. He has been there for me over the last couple of days, and his caring and presence made all the difference. Thank you Clean Site for caring about me." This comment from one of their clients shows how traumatic facing a suicide cleanup or blood cleanup can be.
With their crime scene clean-up service, network of counselors and a growing list of certifications General Manager, Allen Annane, noted that "Clean Site is poised for steady and rapid growth." Clean Site has always set itself apart in the biological restoration industry by providing quality along with caring support. Along with crime scene cleanup and suicide clean-up biological restoration services include biohazard sanitation and disposal, water and fire damage restoration and mold remediation.
About Clean Site
Clean Site is a cleaning company that specializes in crime scene clean up and restoration. Founded in 2001 and operating out of California, Clean Site provides well seasoned and experienced services for those in needs. Clean Site is highly rated and experienced company that is focused on safety, sanitation and detail. With a compassionate approach to service and 24/7, 365 day emergency call center, Clean Site provides a premium and affordable service experience.
For more information about Clean Site, visit their website at http://www.cleansiterestoration.com
# # #