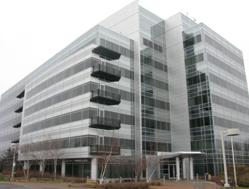 This move represents an exciting achievement for FreeBalance as we confirm our leadership position in the Government Resource Planning market
Ottawa, Canada (PRWEB) December 13, 2011
FreeBalance, a global Government Resource Planning (GRP) software company, today announced the relocation from the Ottawa headquarters to an innovative and collaborative work environment. The new office space incorporates the latest strategies in energy conservation and uses Bullfrog Power, a 100% green electricity provider. FreeBalance has experienced tremendous growth and financial success in the last five years.
Founded in 1984 in Ottawa, Canada, FreeBalance delivers proven, Canadian government resource planning technology to the world with a focus on countries in transition, fiscal decentralization, change, and reconstruction. In 2006, President & CEO Manuel Pietra brought global management experience to FreeBalance. FreeBalance was restructured into a global customer-centric company to help governments leverage technology to accelerate growth. The new Ottawa office is part of a regional strategy that has seen the addition of offices in the Americas, Europe, Middle East, Africa and Asia/Pacific.
"This move represents an exciting achievement for FreeBalance as we confirm our leadership position in the Government Resource Planning market," said Manuel Pietra, President & CEO at FreeBalance. "FreeBalance is recognized around the world for promoting good governance, accountability and transparency in a sustainable manner. We are a proud Canadian company that is making a difference in the world. We are committed to helping governments leverage technology to accelerate country growth."
The new FreeBalance headquarters is located at:
FreeBalance Inc.
411 Legget Drive, Suite 210
Ottawa, Ontario
K2K 3C9
Phone: +1 613.236.5150
Fax: +1 613.236.7785
Email: info(at)freebalance(dot)com
About FreeBalance
FreeBalance helps governments around the world leverage robust Government Resource Planning (GRP) technology to accelerate country growth. FreeBalance software solutions for public financial and human resource management support reform and modernization to improve governance, transparency and accountability. Good governance is required to improve development results. FreeBalance solutions are active in 19 countries managing more than a quarter trillion ($US) in annual budgets worldwide. For more information, visit http://www.freebalance.com.
###