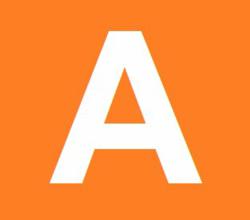 Auckland, New Zealand (PRWEB) December 14, 2011
Fishing.Alltopics.com has all current fishing knowledge in one location, gathered from a variety of resources. The website accumulates their knowledge from the most popular postings on Facebook, Twitter, and GooglePlus about all the fishing sites and news. As readers access the world wide web searching for fishing articles, fishing.alltopics.com gathers the articles and moves them to one location for easy availability.
By browsing Fishing. Alltopics.com, the reader has immediate access to the current information on fishing habitats, current fishing issues, how to conquer Ice Fishing, or relaxing in the Gulf Coast area for sport. Users have the advantage of seeing the days' headings from the newsprint world in just one place, but are not limited to one resource or newspaper, magazine or website offering. Fishing.alltopics.com assembles news media by accessing Facebook, Twitter and GooglePlus for the up-to-date queries of serious fishing buffs, then places them on one convenient website for a current daily information source.
Fishing.Alltopics.com gives a glimpse of the news happenings all over the globe regarding tribal rights, fishing events, and even the most popular bait. As each story unfolds within the fishing universe, fishing.alltopics.com is scanning for the relevance for the contemporary fishing enthusiast. As people research and click on the popular social network sites, fishing.alltopics.com compiles the hits and moves the articles to one resource for anyone's reading convenience. The most popular fishing news of the day are available and accessible when accessing Fishing.Alltopics.com.
Alltopics.com is a composite news information website that offers the newest and most popular postings on Facebook, Twitter, and GooglePlus. Alltopics.com is arranged by both subject and popularity so that the reader chooses which resources and headlines to investigate and discover the best news.
###