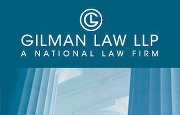 If are the victim of a defective implant we urge you to call Gilman Law LLP for a FREE case evaluation! Call Toll Free 1-877-428-7374 Today!
Bonita Springs, FL (PRWEB) December 13, 2011
Gilman Law LLP, a national law firm dedicated to protecting the rights of those injured by defective drugs and medical devices, is investigating claims involving failed hip replacement implants and knee replacement implants including those manufactured by DePuy Orthopedics, Smith & Nephew, Zimmer Inc., and Wright Medical Technology Inc. Devices currently under investigation include:
DePuy ASR Hip Implants
DePuy Pinnacle Implants
DePuy Knee Implants
Smith & Nephew's Oxinium Knee Replacement Implant
Wright Medical Profemur Hip Replacement Implant
Zimmer NexGen LPS-FLEX Knee Implant
Zimmer NexGen MIS Tibial Component
Zimmer NexGen CR-Flex Porous Femoral Component Knee Replacement
Gilman Law has received reports that these implants are allegedly prone to early failures, causing recipients to suffer pain and disability, and often the need for additional revision surgeries to replace a failing device. DePuy ASR Hip Implants, Zimmer NexGen MIS Tibial Components, and the cementless version of Smith & Nephew's Oxinium Knee Replacement Implant were actually recalled due to issues with the devices.
A hip or knee implant should last for 15 years, but defective devices can fail just a few years after surgery. Symptoms of a failing knee implant include swelling and pain, loosening and instability of the implant, and heat or warmth in the knee. Signs of a failed hip implant include persistent and chronic pain, inflammation, difficulty walking, and "warning sounds" such as cracking and grinding near the joint that becomes louder and more prominent over time.
More information regarding problems specific to the knee and hip implants listed above can be found at Gilmanlawllp.com. Visitors to Gilmanlawllp.com will find the site is a valuable source of information for people who are suffering severe side effects from defective drugs and medical devices.
If you or someone you know suffered because of a defective hip or knee implant, Gilman Law is here to help. Free case evaluations are available through Gilmanlawllp.com, or call Toll Free at 1-888-252-0048.
About Gilman Law LLP
For over 30 years, the defective drug lawyers at Gilman Law LLP have represented people who have been injured by defective drugs in both individual and class action lawsuits throughout the United States. Our firm has a proven track record against the major drug companies and we will get you the compensation you deserve for the injuries caused by the dangerous and defective drugs they manufactured and placed into the marketplace. The defective drug lawyers have specialized experience and knowledge in medical and product liability law, in addition to the extensive knowledge of the processes involving the Food and Drug Administration ("FDA").
Every year, thousands of Americans die from adverse reactions and harmful side effects caused by prescription drugs, many of which could have been avoided. Thousands more are seriously injured and sometimes die from reactions and side effects associated with over-the-counter medications. If you have experienced complications personally or indirectly by taking prescription drugs for any of the following ailments or conditions, you may have a claim.
Gilman Law LLP, a leading national law firm with offices in Florida and Massachusetts, has been recognized for delivering successful results to their clients across a broad range of claims stemming from consumer product injury, mass tort, securities fraud, and class action lawsuits. For over 32 years, the Gilman Law LLP team of highly experienced lawyers has been well known for their results and tireless work on behalf of their clients on many of today's most challenging and important legal issues. gilmanlawllp.com
Contact:
Gilman Law LLP
Beachway Professional Center Tower
Suite 307
3301 Bonita Beach Road
Bonita Springs, FL 34134
(239) 221-8301
Toll Free 1-877-428-7374
gilmanlawllp.com
###