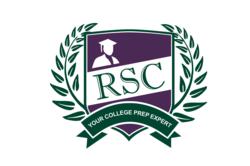 "We want our students to stay focused on the news that affects them."
Schenectady, NY (PRWEB) December 14, 2011
RSC Your College Prep Expert has released its Top Ten Education Stories of 2011. The list includes news reports that received around-the-clock media attention plus a few less well-covered, but still significant, events. Among the year's top stories are:

SAT Reading scores reach an all-time low
Cheating scandals rock public and charter schools
The ongoing feud between education historian Diane Ravitch and education investor Bill Gates
Occupy Wall Street
The overwhelming size of the nation's student loan debt
RSC keeps its students and the public aware of the day's top stories through its Education News page, updated daily Monday-Friday, and Knowledge Bound: The RSC Blog, updated three times a week. RSC also contributes stories and college prep advice twice a month to National News Today.
The RSC staff spends many hours a week culling through news stories, government reports and education statistics from respected media outlets, private organizations and public resources. This is done to ensure that students and their families have up-to-date information on issues relating to college prep and higher education.
"We've made reliable facts and figures a big part of our business," says John Braat, Executive Director of Student Enrollment, "and the best way to do that is to know what's going on. We think this list reflects our efforts to present the most accurate information we can to our students."
The list was compiled and approved by RSC's administration, including Mr. Braat, Executive Director of Student Services Maura Kastberg, and Communications Director John Briggs. Ms. Kastberg's work has appeared in The Huffington Post and McGraw-Hill.com, while Mr. Briggs is a veteran reporter whose work has appeared in some of the nation's top newspapers and websites.
"We want our students to stay focused on the news that affects them," says Ms. Kastberg. "That helps them understand big issues like student debt and loan forgiveness, or government funding and high tuition. Staying informed allows them to form opinions on subjects that are important to them."
RSC presents two versions of their Top Ten Education Stories of 2011 list: one that contains short synopses of the major stories and one that explores them in much greater detail. Both can be found on RSC's website.
RSC Your College Prep Expert prepares students for college and career through an original online program of college research, SAT & ACT prep, financial aid advice, and more. Founder Larry Schechter's time-tested program has helped tens of thousands of students reach their educational goals. To learn more about RSC's unique approach to college prep, visit CollegePrepExpert.com or get updates at Twitter.com/rsccollegeprep. RSC Rewards Student Commitment.
###