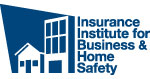 Effective disaster safety measures can protect lives and property, but only if action is taken before an earthquake hits.
Tampa, Fla. (PRWEB) December 15, 2011
Today marks the 200th anniversary of the first tremors of the New Madrid Earthquakes, which were several of the most powerful quakes the U.S. has ever experienced. The Insurance Institute for Business & Home Safety (IBHS) reminds property owners that there are relatively simple and effective steps to help reduce property damage from an earthquake.
During 1811-12, the central Mississippi valley was violently shaken by a series of three earthquakes above a magnitude 7, and up to 200 substantial aftershocks, according to the U.S. Geological Survey (USGS). A similar risk exists today in the New Madrid Seismic Zone, which includes Alabama, Arkansas, Illinois, Indiana, Kentucky, Mississippi, Missouri and Tennessee.
"Earthquakes can strike anywhere, at any time, and without warning," said Julie Rochman, president & CEO, IBHS. "Effective disaster safety measures can protect lives and property, but only if action is taken before an earthquake hits."
IBHS has a pair of free consumer guides available on its website, http://www.DisasterSafety.org, which provides information on how to effectively prepare property for an earthquake.
"Earthquake Risks Around the U.S. – How to Protect Your Property" provides information to help residents and business owners better understand the areas of a home or business most vulnerable to earthquake damage and offers solutions to minimize the risk of property losses. The information and suggestions presented in this guide range from simple weekend tasks that require basic carpentry skills to more complex projects that may require professional assistance.
"Reduce Six Common Earthquake Risk for Under $70" identifies affordable ways to secure five items commonly found in homes so that they are not shaken loose, causing injuries or property damage. Most of these projects can be accomplished by residents or business owners themselves or with the help of someone who is handy with household tools.
"IBHS is pleased to offer these guides to consumers, along with other information about earthquake risk reduction," Rochman said. "We urge consumers to act on this information to help make their homes and businesses safer, stronger, and more resistant to earthquake damage."
The Insurance Information Institute (III) reminds consumers that earthquakes in the United States are not covered under standard homeowners or business insurance policies. Coverage is usually available for earthquake damage in the form of an endorsement to a home or business insurance policy. For more information about earthquake insurance contact the III.
To arrange an interview with IBHS, contact Joseph King at 813-675-1045/813-442-2845, jking(at)ibhs(dot)org or via direct message on Twitter @jsalking.
About IBHS
IBHS is an independent, nonprofit, scientific and educational organization supported by the property insurance industry. The organization works to reduce the social and economic effects of natural disasters and other risks to residential and commercial property by conducting research and advocating improved construction, maintenance and preparation practices.
###