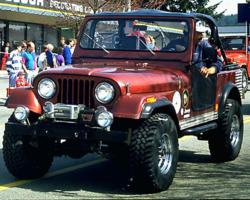 The postive unemployment numbers will lead to an uptick in insurance policy reviews. The flat market may be ending. Adrian Tomkins
Los Angeles, CA (PRWEB) December 15, 2011
New auto insurance leads could well be on the way. Although the November unemployment figures have just been reported, and they are heading in a positive direction, it's possible to foresee an improvement to the flat insurance market the US has experienced the past couple of years.
Expect to see pent -up demand loosen up a bit in the form of new auto and homeowner's policy comparisons and coverage reviews. As the economy continues to pick up steam expect an increase in the sales of new cars, motorcycles and boats, thereby generating demand for those insurance products.
The process of people entering the market for insurance will not be in the form of a downpour. It will look more like a light rain. Slowly but consistently, expect consumers to reach out for policy comparisons and they are more likely than ever to do so through the internet. This leaves InsuranceFiles in the perfect position to generate leads for agents.
InsuranceFiles is an auto insurance lead generation company that specializes in exclusive and semi-exclusive leads. An easy to navigate website and expertly trained marketing associates brand InsuranceFiles as a trend setter. Their dedication to re-inventing the insurance leads business is paying dividends in the form of new business for insurance agents.
InsuranceFiles is located in Encino, California. For more information contact Sergey Margaryan or Adrian Tomkins at 888.467.5606 or go to the website at http://www.InsuranceFiles.com.
# # #