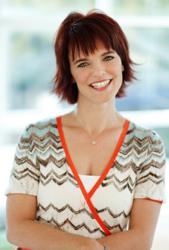 San Jose, Calif. (PRWEB) December 13, 2011
Many IT professionals consider the end of the year a time to assess career health and advancement. The Art of Service has the perfect gift for these IT pros—a foundational eLearning program that can lead to career growth in 2012.
One of the biggest growth areas in information technology is cloud computing. The Art of Service Cloud Computing Certification Pathway consists of several levels, starting at the Foundation level. The foundation course, also available on the iPad, includes all the basics required to understand cloud computing services and also the major service management processes. A much more intensive option is the Cloud Computing Certification Complete eLearning Bundle, which includes the certification kits (including e-learning programs and e-books), exam preparation e-learning program and associated exam vouchers for cloud computing. The bundle covers foundation, virtualization, SaaS and web applications, PaaS platform and storage management and managing services in the cloud.
Other important foundation programs include ITIL®, Help Desk and ISO/IEC.
For a limited time, The Art of Service is offering the Foundation Bundle at a 15-percent discount through Jan. 1, which includes all four foundation courses: ITIL V3 Foundation, Cloud Computing Foundation, ISO/IEC 20000 Foundation and Help Desk Analyst.
The Art of Service has a comprehensive offering of education solutions geared toward the busy IT professional. The organization's instructors are experienced in classroom-style delivery, boardroom-style executive coaching, on-the-job training and online virtual support for remote students.
The Art of Service has been educating 16,000 students worldwide in its eLearning portal just this year alone.
The Art of Service team has nearly 30 years of experience in educating IT professionals, with expertise including:

IT Service Management with ITIL ®
Cloud computing
Standards for the IT Industry: ISO/IEC 20000 and ISO/IEC 27000
Help desk pathway
Customer service for IT Professionals
HR management
Career development
About The Art of Service
As a cutting-edge IT service framework company, The Art of Service is leading the way in providing high end, client-focused books, toolkits and online and classroom education programs. The company is one of the most trusted sources globally for the career-driven IT professional. For more information, visit http://www.theartofservice.com.
About the Founder
Ivanka Menken is the founder and chief executive officer of The Art of Service. Menken has spearheaded the company's Cloud Computing Certification Scheme that is becoming the industry benchmark.
###