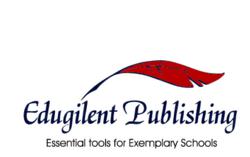 "Participating in the T-BASE STAAR assessment pilot study was hugely beneficial," stated Patricia Brown, Senior Curriculum Coordinator, SFDRCISD.
Austin, TX (PRWEB) December 15, 2011
Edugilent Publishing, LLC, an Austin-based publisher of educational assessments for the K-12 Texas education system, released new STAAR-based products at the TASA Texas Assessment Conference 2011. The T-BASE STAAR assessments help prepare students for the more rigorous STAAR assessments, which will be administered this spring throughout Texas.
In a three campus pilot study of the Elementary T-BASE STAAR assessments, schools field tested the assessments with students in a setting that adhered to testing guidelines. The pilot study was conducted at San Felipe-Del Rio CISD in November with a high performing, high socioeconomic campus; low performing, low socioeconomic campus; and a high ELL campus.
Pilot study data from over 400 students was used to further revise the T-BASE STAAR assessments for reliability and validity. Elementary T-BASE STAAR assessments were then beta tested in December at nine campuses in the La Porte ISD.
School administrators and educators who reviewed the pilot study and assessments at the TASA conference noted that Edugilent Publishing went to great lengths to match the upcoming STAAR Assessments -- through the blueprint and the mirroring of the TEA Released STAAR sample items.
"Students were overwhelmed with the seemingly increased test length due to the change in format with more white space and larger Verdana font style, resulting in less questions per page and more pages per assessment. While most students were able to complete the assessments within the four hour time limit, lower level readers were challenged by the higher degree of difficulty," reported Robin Baucom, President of Edugilent Publishing.
"Test stamina was an issue. Scores started decreasing toward the end of the tests," continued Baucom. "The lower the grade level of the student, the lower the stamina level was found."
"Students were thrown off by the composition component of the assessment coming before revising and editing modules in the writing assessment," Baucom states. "When the revising and editing was presented first in TAKS, students could pace themselves by question. The composition is more abstract and students were challenged in relation to timing themselves. Teachers reported that they would need to teach students time management skills to help prepare them better for the STAAR writing assessment," Baucom said.
Since the pilot study, the Texas Education Agency has removed the restriction of completing the Composition before the Revising and Editing, allowing schools to choose the sequence of the writing modules.
La Porte ISD and SFDRCISD schools that participated in the field testing now have accurate data to help move students toward success on the STAAR assessments this spring.
"Participating in the T-BASE STAAR assessment pilot study was hugely beneficial," stated Patricia Brown, Senior Curriculum Coordinator, SFDRCISD. "It was eye-opening to see the students' reaction to the format matching the STAAR. We are now carefully analyzing student data to determine common student errors so teachers can provide targeted tutoring to identified student groups."
The Elementary T-BASE STAAR General Assessments are available in both printed and electronic format with a license to print by campus.
Edugilent Publishing Middle School and EOC T-BASE STAAR Assessments are undergoing the same meticulous pilot and beta testing procedures for test reliability and validation. Middle School and EOC T-BASE STAAR General Assessments will be released in January.
TEA has designed the new STAAR tests to prepare students more effectively to succeed in higher grades, college, and their chosen career. Test items in STAAR assessments more closely match the cognitive complexity level presented in the TEKS, with greater emphasis on critical analysis in reading assessments, more contextual assessments in social studies, science, and mathematics, and an increased number of "griddable" or open-ended items in science and mathematics to allow students more opportunity to derive an answer independently.
About Edugilent Publishing
Edugilent Publishing, LLC is a Texas based company with a commitment to high performing students, educators, and schools. Since 2003, the experts in educational assessment at Edugilent Publishing have been serving the Texas public education system through high quality assessment products. Edugilent Publishing's powerful suite of products and services for STAAR are student focused solutions supported by in-depth research and field testing. All products have been designed to embrace affordability, accountability, and accessibility at every level within the public school system. The team of assessment experts is assisted and strengthened by some of the state's most respected professional educators, authors, writers, and consultants.
In addition to T-BASE STAAR Benchmark Assessments and STAAR-aligned TxCADs (Texas Curriculum Alignment Documents), Edugilent Publishing offers workshops and presentations in the areas of curriculum alignment, assessment development, and special education topics such as preparing for AYP, STAAR Assessments, Autism, and Curriculum Alignment.
For more information, contact Robin Baucom at 512-687-3406 or rbaucom(at)edugilent(dot)com.
###