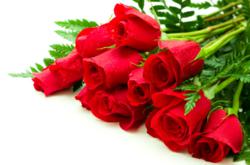 Buffalo, New York (PRWEB) December 14, 2011
The online retail flower market has been resting on its laurels for far too long. They can now welcome a new player into the market. EastEndAcres.com is making it drastically easier and cheaper to purchase and discover new types of floral arrangements online. Providing only the highest quality luxury flowers at the lowest possible price, the team at East End Acres is trying to improve the buying experience and provide much higher value to clients then what they are receiving from current online retailers.
They are able to offer such great pricing without sacrificing quality because they are the direct connection to the farm, eliminating unnecessary distribution channels and assuring absolute freshness to you. "When sourcing your flowers, we will thoroughly investigate the farm growing your flowers and the quality and freshness." states a spokesperson from the company. You can select next day shipping up until 2pm EST and a gift message is always free to include with your purchase. All products are available for a limited time and based on a first come, first served basis. Anyone who signs up in the month of December will receive a $10 sign up credit. Membership is free but limited. The items procured are rarely offered at the price and availability is limited. Members can invite friends or family with their unique referral link to receive a $10 credit when someone signs up and makes a purchase through the referral link.
###