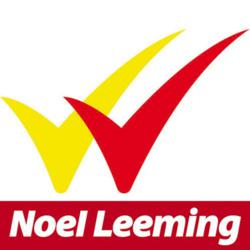 We count on OpenDNS to protect thousands of customers visiting our stores every day.
San Francisco, CA (PRWEB) December 14, 2011
OpenDNS, the world's largest and fastest-growing provider of Internet security and DNS services that deliver a safer, faster and more intelligent Internet experience to everyone, today announced Noel Leeming Group has deployed OpenDNS Enterprise, the favorite Internet security solution of the retail industry, to provide secure,family-friendly content over its public Wi-Fi. Noel Leeming Group, New Zealand's trusted online and in-store provider of state-of-the-art appliances and technology products, offers customers the opportunity to test drive the most cutting-edge new electronics and gadgets through in-store displays at 93 locations.
Although Noel Leeming Group had precautions in place to protect its corporate network from malware and other threats, the routers at the organization's 93 retail stores, and the thousands of devices that connect through them, were unprotected. Noel Leeming Group's IT team quickly realized that its hugely-popular in-store displays for laptops, tablets, gaming consoles and other Internet-connected devices – and the customers who use them – needed to be protected. However, protecting thousands of distributed devices would be nearly impossible with traditional software or appliance-based security offerings.
The team was in search of a solution that would be easy to deploy and manage, as its 93 retail stores are distributed throughout New Zealand, and the products available to test drive in each of the stores are frequently reconfigured or repositioned as technology changes. Plus, Noel Leeming Group needed to ensure a level of protection for the devices that would be suitable for all audiences, from kids playing with gaming consoles and viewing Internet-capable TVs to adults researching new laptops or tablets.
Noel Leeming Group chose OpenDNS Enterprise, highly-recommended to its IT team by business partners, because it could easily accommodate the growth of the large retail chain and its ever-changing suite of in-store electronics displays without the IT Team ever having to install cumbersome appliances or manage laborious software updates.
"From the moment they walk in, we want our customers to have an incredible experience in our store," said Darrin Harper, IT manager for Noel Leeming Group. "Using OpenDNS Enterprise across all of the Internet-connected trial devices we make available ensures reliable, family-friendly Internet access and gives us confidence that our customers will be protected from any Internet threats."
In addition to providing rock-solid Web filtering to ensure family-friendly Wi-Fi, OpenDNS Enterprise features comprehensive remote management capabilities. The entire OpenDNS Enterprise solution, from initial deployment to network monitoring and policy updates, can be managed from anywhere, on any Internet-connected device, all through a single Web-based Dashboard.
Harper added: "I would certainly recommend OpenDNS Enterprise to other SysAdmins who want to centralize IT management and maximize resources, especially when dealing with multiple locations. We count on it to protect thousands of customers visiting our stores every day and the reliability is top notch."
About OpenDNS
OpenDNS is the world's leading provider of Internet security and DNS services, enabling the world to connect to the Internet with confidence on any device, anywhere, any time. OpenDNS provides millions of businesses, schools and households with a safer, faster and more intelligent Internet experience by protecting them from malicious Web threats and providing them control over how users navigate the Internet, while dramatically increasing the network's overall performance and reliability. For more information about OpenDNS, please visit: http://www.opendns.com.
About Noel Leeming Group
"Noel Leeming Group" is a nationwide chain currently consisting of more than 80 retail stores. Noel Leeming is Noel Leeming Group's flagship retail brand. It offers a superior standard of service and a broad range of branded consumer technology and appliances. Bond & Bond provides its customers with appliance, computer and electronics products in a no frills environment. Bond & Bond is focused on bringing customers unbeatable deals on leading brands. The Group's retail heritage extends over 100 years. During that period a solid foundation has been laid from which to grow business in to new and complementary areas. For more information visit http://www.noelleeminggroup.co.nz/.
###