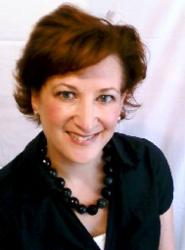 "I've always gotten a thrill out of being able to connect wine drinkers with wines they may not be aware of or that surprise them and VinNobles.com gives me the opportunity to do this on a scale I've never before had access to,"
Las Vegas, Nevada (PRWEB) December 14, 2011
VinNobles.com, the recently launched online wine retail and lifestyle services, is proud to announce the addition of Kathy Morgan, MS to its growing team of Sommeliers. Morgan, a recipient of the coveted Master Sommelier title in 2010, becomes the third Master Sommelier to join the VinNoble.com team, which seeks out iconic, hard-to-find bottlings for its members via weekly online flash sales.
Morgan joins the VinNobles.com team that includes Barrie Larivn, MS, Michael McNeill, MS and Sommelier Christian B. O'Kuinghttons.
"I've always gotten a thrill out of being able to connect wine drinkers with wines they may not be aware of or that surprise them and VinNobles.com gives me the opportunity to do this on a scale I've never before had access to," said Morgan. "I'm looking forward to being a resource for VinNobles members and helping track down and give members access to unique and important wines."
Most recently the Sommelier at Citronelle in Washington, DC, Morgan has a very distinguished career that includes developing award-winning wine lists and heading the wine programs at the city's Occidental Grill, Tosca and 2941. Morgan is also a consultant, a judge at wine competitions, and a writer. She is one of only 198 individuals worldwide to have earned the title of Master Sommelier since the Court of Master Sommelier instituted the MS program in 1969.
"Kathy is a dynamic, bright and deeply knowledgeable wine professional who will bring her sense of adventure to the VinNobles team," said Barrie Larvin, one of the Founders of VinNobles.com and recipient of the Master Sommelier title in 1970. "Our members can look forward to memorable interactions with Kathy and to discovering unique and highly desirable wines through her efforts."
About VinNobles
VinNobles is a wine lifestyle and retail provider that focuses on giving its membership access to offers of iconic and hard-to-find wines, as well as to educational and lifestyle benefits that can be found nowhere else. Founded in 2011 by an experienced team of wine, food and hospitality professionals, VinNobles is located on the Internet at: http://www.vinnobles.com, on twitter @vinnobles and on Facebook at facebook.com/vinnobles.
###