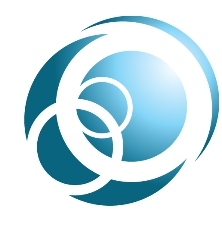 SEO can really help these smaller tourism enterprises. We know people are looking to come and holiday in Queensland, but if they can't find you online then they will go elsewhere
Brisbane, Queensland (PRWEB) December 15, 2011
Having great success over the last two years in Perth, Oracle Digital plans to open their services to an SEO Brisbane market later next month. This move comes months ahead of schedule, as their Head of Operations, Clint Maher, says. "Initially we had not planned on servicing Brisbane till at least July 2012, although due to overwhelming demand, we decided that the time was right to bring it forward."
Queensland's capital city is home to a multitude of industries, including the monster that is tourism. After the 2011 Brisbane floods, the tourism industry has been particularly devastated by the downturn of business. Maher goes on to say, "SEO can really help these smaller tourism enterprises. We know people are looking to come and holiday in Queensland, but if they can't find you online then they will go elsewhere".
It's not only the tourism industry that is seeking the services of the SEO company, as there has been remarkable interest from a variety of established eCommerce ventures, eager to help push their offerings to a broader audience. Maher states, "There are already several really good SEO providers in Brisbane, although we know that there are certain markets that we can move into right away and make a real difference to these business owners."
Search engine optimisation is a term that many business owners are quickly beginning to take notice of. With the stampede of consumers wanting to not only research products and services online, but also purchase them as well, it would be deemed foolish to ignore it. Many small and medium sized businesses have been attempting to conduct their own SEO efforts, in a practise that Maher finds disturbing. "When my car needs a service I don't put on my overalls and get in and change the oil, so why would a mechanic engage in a skill set that also takes years to learn? It makes no viable sense for a business owner to be 'trying' to do SEO when in fact they could be losing tens of thousands of potential revenue due to careless mistakes."
Effective SEO is becoming a very hot product as more and more bricks and mortar businesses move into the online realm. This trend is set to continue even further over the coming years.
###