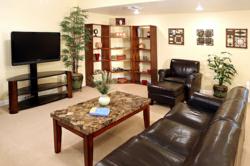 Working in the mental health field or with addiction requires a lot of compassion, dedication, and education
North Palm Beach, FL (PRWEB) December 15, 2011
With a new year on the horizon, A New Day drug rehab in Florida located in North Palm Beach has hired Kristie Slinskey as its new Executive Director. Because drug rehab programs are always evolving and improving over time, Ms. Slinskey's input is going to be a key factor at the facility because of her broad range of experience.
Slinskey's roles before coming to A New Day included working with substance abuse & mental health treatment for adolescents and adults who needed care. She also brings experience from the field of Criminal Justice, as Kristie was involved in the court system in the state of New York for Family Court, Criminal Court, Civil Court, and Bankruptcy. Slinskey received her Bachelors and Masters degrees in Social Work from FAU, with a minor in Criminal Justice. Kristie also brings a wealth of knowledge in the mental health field to this drug rehab in Florida with experience from working with a Mobile Crisis Unit while she attended college.
"Many qualified candidates were brought in for interviews", stated Mark Keegan from A New Day, "however, we are excited to bring Ms. Slinskey on board because she has just what our facility is looking for in terms of background, experience, and passion for wanting to help those who are struggling to overcome addiction. Working in the mental health field or with addiction requires a lot of compassion, dedication, and education. Ms. Slinskey has exactly the right mix to be able to fulfill this roll for us here at A New Day."
A New Day offers many different addiction treatment programs including gender specific drug and alcohol treatment, dual diagnosis treatment, 12-Step meetings, and family programs as well as counseling for grief & loss, anger management, depression, relapse prevention, and more. If you would like more information on the drug rehab in Florida offered at A New Day, contact 888-317-6237 or visit http://www.ANewDayRehab.com.
###