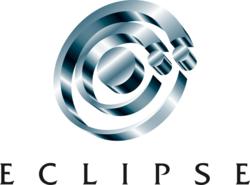 Proclaim will play a key part in assisting Hodge Jones & Allen to expand and remain profitable in these challenging and competitive times.
(PRWEB UK) 15 December 2011
Hodge Jones & Allen provides a full portfolio of legal services for clients nationwide. The practice has a long-standing and enviable reputation for cutting-edge legal actions, including representing victims of the King's Cross fire (1987) and the Marchioness ferry disaster (1989). More recently the firm has acted for families taking action against makers of MMR vaccines (inoculations that led to severe health problems for a number of children).
Recent growth propelled the firm's headcount to almost 200 staff and this volume of throughput necessitated a review of internal IT systems. Following full analysis of the legal software market, Hodge Jones & Allen selected Eclipse's Proclaim system.
The practice is implementing Proclaim for all staff, with Case Management Software solutions in the Crime, Family and Personal Injury Employment teams. In addition, the firm is tailoring a Proclaim Matter Management solution for non-prescriptive work areas.
To complete the full Proclaim implementation, Hodge Jones & Allen is implementing Proclaim Accounts to provide a firm-wide Practice Management Software solution. Eclipse is undertaking a conversion of data from the existing case and accounts packages.
Patrick Allen, Senior Partner at Hodge Jones & Allen, comments on his selection:
"Right from the start, I appreciated Eclipse's approach to our needs. The firm had a refreshingly practical take on the legal market and available solutions. The Proclaim system we are implementing will provide a stable and integrated accounts and case management solution to carry us forward in the ABS era. We are particularly attracted by Proclaim's report writing functions, the facility to scan incoming documents into the case (a big step towards the paperless office) and the ease with which we can adapt the system to ongoing needs and new departments. Proclaim will play a key part in assisting Hodge Jones & Allen to expand and remain profitable in these challenging and competitive times."
###