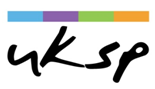 (PRWEB) December 15, 2011
UKSP, the comprehensive careers resource from People 1st, has been named Website of the Year in the 2011 Caterer and Hotelkeeper Web Awards - beating off stiff competition from over thirty other entries.
The title was awarded following an online vote by Caterer and Hotelkeeper readers, the Web Awards judging panel and the senior editors of the Caterer Group, who praised the website's "attractive design" and clear calls to action which "encourage users to explore the site further". The judges were also impressed by the website's fun and interactive resources, "bringing in all media elements of a high-quality and modern website".
UKSP, which provides information and guidance on the exciting career and development opportunities available across the vibrant hospitality, leisure, travel and tourism industries, added to its winning streak by taking home the Services Provider Website award.
Among the innovative features that really made http://www.uksp.co.uk stand out from the competition are its personality test, which matches site users' personality type with their ideal HLTT roles, and an interactive career map that not only shows the various routes to progress your career from entry level to management, but the qualifications and training that you will need to get there.
These resources are particularly helpful for young people planning to take their first steps in the industries, or those looking to advise them on qualifications and training required.
Lesley Potter, communications director at People 1st, commented: "UKSP has always aimed to provide practical information about careers in the HLTT sector, but we're also keen to ensure a fun and engaging user experience for our visitors, so it's great to know that people are enjoying using the site.
"We are thrilled to have picked up two awards at this year's Caterer and Hotelkeeper Web awards, and would like to thank everyone who took the time to vote for us in the Website of the Year category."
To explore at all the great resources available on UKSP - including the interactive personality test and career map - visit http://www.uksp.co.uk
###