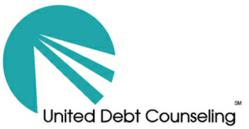 . Lisbin added, "These characteristics are contrary to those exhibited by a distressed debtor, and can be used to avoid denying credit to those strategic defaulters that have a high likelihood of repaying their other debt."
fort lauderdale, FL (PRWEB) December 14, 2011
Before the recession, creditors relied upon certain factors to predict a potential debtor's ability to repay. However, with the recession and today's tepid economy these indicators are no longer reliable. Mortgage delinquencies used to be a red flag that a debtor was a bad risk, but today with the advent of the "strategic defaulter" new criteria must be used to assess the creditworthiness of a debtor. With housing values still declining and more homeowners living in homes in which they owe more than the home is worth, a choice to stop paying the mortgage doesn't always mean that the consumer is a bad risk. FICO reported that an estimated 25% of homeowners in the U.S. are strategic defaulters. GetCreditRepair.org works with consumers, credit bureaus and creditors to resolve questionable items on the consumer's credit reports.
The University of Chicago reported that in September 2010, 35% of mortgage defaults were strategic, up from 26% in March 2009, and with home prices continuing to decline, the problem is getting worse.
Judi Lisbin, President of the Credit Restoration firm at http://www.GetCreditRepair.org said, "The traditional scoring model used by credit reporting bureaus can no longer be relied upon because strategic defaulters are not easily identifiable."
In April 2011 FICO introduced a scoring model to creditors that can identify debtors and borrowers at risk of becoming strategic defaulters. FICO found that strategic defaulters tend to be better managers of their credit with higher FICO scores and lower revolving balances. Lisbin added, "These characteristics are contrary to those exhibited by a distressed debtor, and can be used to avoid denying credit to those strategic defaulters that have a high likelihood of repaying their other debt."
There has been an unprecedented increase in data over the last few years that can be useful in predicting the probability that a consumer will become delinquent on debt and mortgage payments. Lisbin cautions that even with this powerful new tool for credit managers, it is important to pay close attention to the other indicators contained in the credit report, including outdated and inaccurate data.
http://www.GetCreditRepair.org counselors are solely dedicated to assisting consumers in correcting negative, erroneous and outdated information via credit repair. For more information about their programs, contact 1.800665.9981. They can also be found on the web at http://www.getcreditrepair.org.
# # #