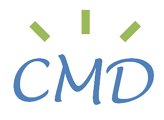 Reducing an estimated one ton of carbon dioxide output annually per medical practice.
Orlando, FL (PRWEB) December 15, 2011
CollaborateMD, a leading provider of cloud medical billing software for physician offices and medical billing services, today announced details on how their solution is helping save the environment by reducing energy consumption and paper usage, which is resulting in significant savings for their customers, while doing their part to reduce their carbon footprint.
CollaborateMD runs and operates a cloud medical office solution that requires only a computer with Internet access. CollaborateMD customers no longer need a PC dedicated to running the practice management application and database. Today any PC in the office can be setup to share files and printers and completely removes the need for a dedicated server. By removing a 500 watt dedicated server, running 24/7, an office could reduce their energy consumption by an estimated 4,000 kilowatts annually. The energy reduction would result in an estimated $400 annual savings in utility costs and a reduced carbon dioxide output by 5,000 pounds.
In addition to less hardware, the CollaborateMD medical office software helps reduce the amount of energy and paper consumed by increasing the amount of claims sent electronically versus claims being printed and mailed. In the past several years, CollaborateMD has helped reduce their customer's percentage of paper claims to 7% from 12%. The 5% savings equates to an estimated reduction of 24,000 pieces of paper a month, plus envelopes, electricity powering printers and sorters, USPS machines and vehicles, and airline fuel.
"Over 6,000 people are sharing access to our six servers. We are proud that our service helps customers be more cost efficient and productive, while helping reduce energy consumption," said Douglas Kegler, CEO and Founder, CollaborateMD. "I sleep better at night knowing that CollaborateMD helps our customers achieve their business objectives, of reducing cost and waste, while helping our environment become healthier."
About CollaborateMD
Since 1999, CollaborateMD's cloud healthcare solution is game changing factor on how medical businesses manage their medical practice and medical billing. CollaborateMD's 100% Java solution, with its simplicity, ANSI 5010 compliant, affordable monthly fees, and 99% clean claim rate allow thousands of medical providers to see a true return on investment. CollaborateMD customers enjoy fast implementation, exceptional and unlimited support and most importantly, increased office efficiency and reduced accounts-receivable. For more information, visit http://www.CollaborateMD.com or call 888.348.8457.
# # #