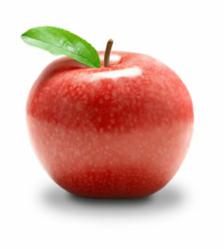 The W-2 software makes it easy to import from Excel or CSV, print, and efile W-2 forms - Wage and Tax Statements and corrections.
Madison, Wisconsin (PRWEB) December 16, 2011
1099FIRE has released its 2012 version of its W-2, W-2C software for paper and electronic filing of wage and tax statements with corrections. The W-2 software makes it easy to import from Excel or CSV, print, and efile W-2 forms - Wage and Tax Statements and corrections.
The W-2/W-3 forms are different from the 1099 information returns in that you may use an acceptable substitute Form W-2 that complies with the rules in Pub. 1141, General Rules and Specifications for Substitute Forms W-2 and W-3. The substitute forms must be exact replicas of the official IRS forms with respect to layout and content because they will be read by Social Security scanner equipment. 1099FIRE W-2 software will print a Laser Substitute of Copy A which has been approved by SSA. Print an unlimited number of W-2 Forms. 1099FIRE W-2 Software also prints on the official IRS laser forms.
Changes to SSA Form W-2 were introduced by the IRS for tax year 2011.

Box 9, Advance EIC Payments, has been deleted from the 2011 Form W-2 and Form W-3. Employee social security tax withholding has reduced from 6.2% to 4.2% for wage payments made in 2011.
Code DD is added to box 12 of the 2011 Form W-2 to report the cost of employer-sponsored health coverage.
Code EE is added to box 12 of the 2011 Form W-2 to report Designated Roth contributions under a governmental section 457(b) plan.
A new section has been added to the W-3 for Kind of Employer, which contains five new checkboxes. Filers are required to check one of thse new checkboxes.
The W-2 software developed by 1099fire has been adjusted to included these changes.
A free demo of the W-2 software can be downloaded by visiting 1099fire.com. Software feeatures of the W-2 software include:
Import from Excel or CSV file format. Sample excel spreadsheets can be downloaded here http://www.1099fire.com/support/import/index.htm
Print unlimited employee copies on plain paper with blank ink. Option to print 2 or 4-up per page.
Unlimited electronic filing.
Prompt, courteous and reliable U.S.-based support through phone, chat or e-mail.
Electronically Deliver Copy B...
Printing, folding, stuffing, sealing and postage (44 cents) brings the overall cost of mailing Copy B to recipients to 78 cents or more per mailing, depending on how many mailings you are sending out. There is a cheaper, quicker, easier and more effective way of sending out Copy B to recipients and that is to electronically deliver Copy B.
One way to reduce the cost of mailing is to electronically deliver the 1099 information return. "1099FIRE can import your data from Excel, convert each record to an individual PDF file and bulk upload each PDF to our secure server", said Erich Ruth, Technical Support for 1099FIRE. Clients then receive an email notifying them of the tax form and a link where they can view and/or download the PDF file. Electronically deliver eliminates the need to print and mail which in turn saves you time and money.
About 1099FIRE:
1099FIRE is dedicated to providing feature-rich 1042-S, 1097-BTC, 1098, 1099, 3921, 3922, 5498, 8027, 8955-SSA, W-2G and W-2 software. Import, print and eFile 1099 forms the quick and easy way!
1099FIRE is a market-leading provider of information-reporting solutions and services for 1099, W-2 and 1042-S filers. 1099FIRE develops and markets a comprehensive range of products that enables any size business or institution to effectively comply with all 1099, W-2 and 1042-S filing requirements.
Have 1099FIRE Service Bureau handle all of your printing/mailing and IRS filing needs - it's secure, affordable and stress free!
###