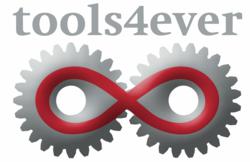 "The helpdesk can now focus on more important issues rather than simple password resets and are much more productive."

Ken Hedglen Information Technology Manager, South County Hospital
Lynbrook, NY (PRWEB) December 15, 2011
Tools4ever, the market leader in Identity and Access Management solutions, is pleased to announce that South County Hospital has implemented Self Service Reset Password Manager (SSRPM). South County Hospital is a 100 bed acute care hospital located in Wakefield, Rhode Island and has more than 1,200 employees. The hospital has focused on lean management and was looking for a solution to reduce the number of password reset calls coming into the help desk, which were very time consuming for both the busy clinicians and the helpdesk.
Due to previous positive experiences with Tools4ever, South County Hospital began using Tools4ever's SSRPM to allow employees to easily reset their own passwords after first enrolling via a series of security questions. SSRPM is set up to work with three different applications at the hospital; Outlook Web Access for email, the standard Windows credential provider when logging onto to the computer, as well as remote web access for people working outside the network. Employees no longer have to wait up to half an hour for their password issues to be resolved. They can now do it themselves and continue on with their jobs.
Ken Hedglen, Information Technology Manager at South County Hospital, had this to say about SSRPM, "The helpdesk staff can now focus on more important issues rather than simple password resets and, as a result, are much more productive."
For more information about SSRPM please visit: http://www.tools4ever.com/products/self-service-reset-password-management/
Read the complete case study at: http://www.tools4ever.com/files/cases/south_county_hospital.pdf
--------------------------------------------------------------------------------------------
About South County Hospital
South County Hospital Healthcare System (SCHHS) is a full-service healthcare resource, providing southern Rhode Island with a comprehensive range of advanced inpatient, outpatient, and home health services. Accredited by The Joint Commission (TJC), SCHHS is made of up four components: South County Hospital, VNS Home Health Care, South County Quality Care, and South County Surgical Supply.
About Tools4ever
Tools4ever distinguishes itself with a no-nonsense approach and a low Total Cost of Ownership. In contrast to comparable Identity & Access Management solutions, Tools4ever implements a complete solution in several days rather than weeks or months. Because of this approach, Tools4ever is the undisputed Identity & Access Management market leader, with more than five million user accounts managed worldwide on a daily basis.
Tools4ever supplies a variety of software products and integrated consultancy services involving Identity Management, such as User Provisioning, RBAC, Password Management, SSO and Access Management. For more information, please visit http://www.tools4ever.com.
###