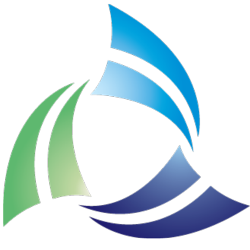 The companies we work with are proactive leaders in the global drive to reduce ill health due to indoor air pollutants
Dublin, Ireland (PRWEB UK) 15 December 2011
airmid healthgroup, a Dublin-based accredited research facility is proud to have one of their research projects showcased at the European Innovation Convention in Brussels.
This prestigious inaugural Innovation Convention, opened by President Barroso, presented details from an airmid study that investigated antibacterial activity of semi-conducting photocatalytic flat surface tiles.
MRSA (Methicillin Resistant Staphylococcus aureus (ATCC 43300)) and Trichophyton rubrum (ATCC 28188) test organisms were investigated, with antibacterial and antifungal activity demonstrated on the tiles. All tiles used in this study were produced and supplied by Vitra A/Radical Coatings. The light-activated antibacterial surface coating has been developed by a team at the Centre for Research in Engineering Surface Technology (CREST) at Dublin Institute of Technology.
With core expertise in the area of preventing ill health due to indoor air pollutants, airmid scientists apply their skills to evaluate the complex interactions of biological, chemical and physical properties associated with consumer products, and provide customers with a complete solution for healthy living and label claim validation.
The Airmid research team validated that the technology is 99.99pc efficient at killing the hospital 'superbug' MRSA, E. coli and the fungus that causes athlete's foot.
Often described by their partners as a specialised extension to their own Research & Development capabilities, airmid healthgroup is at the front of the environmental-health innovation curve. Their core asset of multidisciplined scientists adds value by translating complex results into user-friendly test reports.
Founded in 2007, their gold standard science has established airmid healthgroup as an exclusive analytical and test facility for certification body Allergy Standards Ltd, whose clients include leading International asthma & allergy groups, such as the Asthma and Allergy Foundation of America, the Asthma Society of Canada and Asthma UK. Clients of these certification programmes comprise of world leading manufacturers such as Valspar, LG and Dyson, with products in Lowes, Costco and Wal-Mart. airmid healthgroup was named after AIRMID, the Celtic Goddess of Health.
"The companies we work with are proactive leaders in the global drive to reduce ill health due to indoor air pollutants " says airmid CEO Dr Bruce Mitchell. "Third-party testing is an important component of customer value proposition, and we're glad to play a role in efforts by manufacturers to innovate health related products".
For information on airmid, please visit, http://www.airmidhealthgroup.com
Contact: Fraser Hodgson; Email: fhodgson(at)airmidhealthgroup(dot)com
###