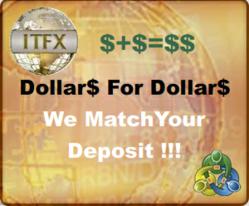 Hong Kong (PRWEB) December 16, 2011
Through the recent years, numerous banks have had eyes on Eastern Europe to exploit the rapid growth in the region. Dozens of banks have flocked to countries like Poland and Turkey in recent years to increase their profits and to retain a major percentage of the market share. However, a recent report in the Wall Street Journal explains that several banks are now returning to their homeland due to the ongoing crisis in the Euro Zone, which has reduced activity in Eastern Europe. This may pose a threat to the attention that the region has received till now. Experts at the FX trading company, InvestTechFX, a Forex ECN report that Western Europe has become a victim of this accelerated asset sales process of the banks, whose increasing focus on their home markets has drastically reduced business activity in Eastern Europe.
Neil Shearing, chief economist of emerging markets at Capital Economics in London, warns that in the face of the credit crunch in Europe, this move may result in significant and unavoidable risk as well as a reduction in the credit growth in these countries. Few buyers have expressed interest in purchasing banks that were attracted to Eastern Europe. Furthermore, an Associated Press report explained that two of Europe's largest banks announced their plans to reduce the diversity and limit their business in Eastern Europe.
InvestTechFX is a proven leader in the online Forex industry. Apart from their top notch FX trading technology systems in the computerized trading industry, their experts develop advanced, customizable, intuitive, efficient, and sophisticated Forex trading tools that help people understand Forex currency exchanges related trends and developments. The company recently announced a new limited time 'Dollar for Dollar' promotional offer where ITFX matches the customer's deposit.
###