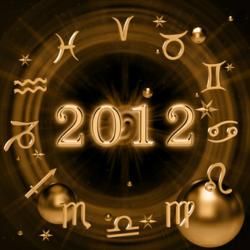 Astrology is a language. If you understand this language, the sky speaks to you. ~Dane Rudhyar
(PRWEB) December 15, 2011
Just in time for the 2012 New Year, Horoscopes – Love.eu, a very popular expert astrology site, has released its horoscope for 2012.
The predictions on this user-friendly and easy-to-read site include an introductory character profile for each sign as well as individual predictions for each sign in the areas of Career and Work, Family and Social Life, Finance and Money and Health.
Aside from predictions for each sign, the site provides a general overview of the entire year including a look at how the world as a whole will be affected by the major planetary influences that will dominate 2012 including Saturn in Libra and Scorpio, Uranus in Aries, Neptune in Pisces and Pluto in Scorpio.
At Horoscopes – Love.eu you can find out how the shifting of these planets into different signs and how they clash with each other will influence everything from conflict in the Middle East, to the development of new technology to predictions about the apocalypse in 2012. You will also find out how you and your relationships will be affected by the planets on a more personal level and also what times of the year are more fortunate for making big moves in life.
The Horoscopes - Love.eu website is unique for supplying readers much more than an annual list of predictions. The content also gives you an accurate sense of each sign's character and descriptions of traits that thoroughly help you understand the nature of the Zodiac sign you are reading about. Furthermore, readers are given astrological explanations of how the planets are driving certain behaviors and creating situations at certain climatic points during the year.
Horoscopes – Love.eu is also distinctive for it's very personal horoscope videos that feature astrologers giving you a personal introduction to the year ahead. These videos are filmed in lovely natural locales and delivered by gentle spiritual guides that give you a real sense of how the mystic science of astrology can amaze while at the same time entertain you.
Another wonderful feature of this site is it's interactive Numerology by Name. This gives you a prediction and character description based on the name and birthdate that you type into a widget on the page. On other numerology sites the querent often ends up having to refer to a chart on another page to calculate the number that will produce a forecast. When you use Numerology by Name you simply enter your birthdate and name and the number that indicates your forecast is automatically calculated for you. A pop-up window then gives you a short interpretation of your Name Number, a list of Lucky Numbers, your best day of the week, the best astrological signs for you in love, the signs you will have the most fun with in 2012 and the signs that will help you with career. You are also given advice about how to make the best of the year in just a few words of wisdom.
You can also access other calculators on the site including the signature Love Calculator that allows you to figure out a percentage of how compatible you are with another person by typing in our names. This is supposedly an indicator if your relationship is fated to succeed or not.
Aside from having accurate thorough astrology and numerology predictions, Horoscopes-Love.eu is your one stop resource for finding recommendations for live psychic readings, love horoscopes, love compatibility, pet horoscopes as well as information about celebrity zodiac signs, constellations and Chinese Zodiac signs.
The site is also very educational and has a great deal of practical information about astrological terms and the meanings of different planets in the signs. On Horoscopes-Love.eu you will also find information about birthstones, dream interpretation, palmistry, Nostradamus and the Tarot.
###