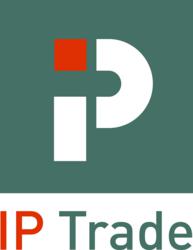 "Convergence of technolgies are driving the IT requirements of the financial markets; the IP Trade and Cisco offering eliminates the dedicated desk top hardware
New York NY (PRWEB) December 20, 2011
IP Trade's iCOM is the result of a close collaboration with Cisco Systems, and is a unique trader intercom system for standard touch-screen Cisco phones. iCOM delivers a robust and effective communications link between front office dealers and back office phone users without the need for any additional hardware and the phones can continue to be used as normal.
Running on the Cisco CP-9971 series IP Phones, the iCOM software application empowers users of Cisco handsets by providing cost effective intercom communications. Until now, companies needing intercom have been forced to install costly hardware devices on the desks occupying valuable desk space. Users can now have intercom functionality right on their Cisco phone reducing space requirements, complexity, hardware costs and ongoing support and maintenance costs.
"Convergence of technolgies are driving the IT requirements of the financial markets; the IP Trade and Cisco offering eliminates the dedicated desk top hardware and associated costs, providing a unfied seamless solution regardless of front end or back end users"., says Benoît Dewonck, Managing Director IP Trade
Access to intercom functions is through the phone's touch-screen interface. Users can subscribe to up to 5 broadcast groups simultaneously and speak to trading groups instantly at a touch of a button or icon. Both front and back-office users can initiate communications, and phone users can elect whether or not their standard calls are interrupted and how audio is output. The solution is based upon IP Trade's patented Turret Proxy Openline (TPO) server software. TPO servers provide intercom broadcast support and process call requests from end users. They also provide robust centrally managed active voice streams to voice recorders to ensure compliance.
iCOM can also be valuable for enterprises not using IP Trade turrets as the TPO can broadcast intercom voice streams to third party turret systems via existing voice gateways. Additionally, with IP Trade iCOM and TPO support for virtualization on the Cisco UCS servers can provide a powerful standalone broadcast intercom solution as well.
# # #