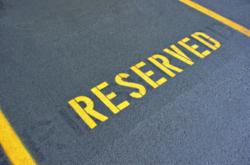 "As the parking industry's older brother, commercial real estate continues to be sliced, diced, and packaged..., parking companies operate much like they did when the concrete was laid decades ago - a time when life was much more simple" Warren Buffet
(PRWEB) December 16, 2011
Experience International has just announced the exclusive launch of a new high yielding car park investment for individual and private investors.
The massive growth of property development in Business bay has led to a large demand for car parking space and in turn opened opportunities for investors to capitalize on this lucrative asset class.
As alternative investments go, car park investment has proven itself to be a reliable stream of income for the astute investor, with the International Parking Institute stating that the parking industry generated more than $20 billion annually in gross parking revenues.
Similar to commercial property investments location is essential, with many successful car park investments located in areas where the demand for parking spaces is greater than the current supply.
Dubai is an example of a city which, due to its levels of unprecedented growth, has fallen short in its supply of parking spaces.
According to a 2010 report conducted by Colliers International, average parking costs in Dubai increased by 20% in 2009 alone, with the firm forecasting that prices will continue to rise in line with cities such as Oslo, Perth and Stockholm which command $1,000 per month.
An overall lack of available parking spaces combined with an ever increasing amount of high-rise buildings without underground parking facilities had aggravated the issue, with a number of people now identifying key areas to create unique car park investments.
Due to the extreme humidity and heat there's a strong demand for covered or underground parking facilities and, with 91% of UAE residents opting to use private transport according to a recent Regus survey, the need for parking is clear.
To answer the demand for parking spaces in Dubai, Experience International has exclusively launched its first car park investment in the city.
"Car parks are a low entry level proposition for investors, presenting a more affordable commercial real estate investment opportunity," Steven Worboys, MD of Experience International comments. "Our exclusive Dubai car park investment is guaranteed to deliver 10% NET yields per annum for the first two years, rising to 12% by Year 5."
Located in Dubai's central business district, Business Bay, this unique car park investment will answer the demand from both commuters and residents. Due to a new $30 billion development to become a 'city within a city', experts have predicted that the population of Business Bay will soon exceed more than 300,000 including employers, employees and residents, further emphasising the need for parking.
Exclusive to the London-based investment house, Experience International can offer each car parking space for £26,000 (minimum purchase of 2 spaces). This pre-launch price is 25.71% below the recent RICS valuation of £35,000.
Sold on a 99 year long lease, investors can secure a guaranteed rental income for 4 years and benefit from a low deposit of just £495 per car parking space upon reservation.
For more information about this car park asset or to reserve a unit, please contact Experience International on 0207 321 5858 or email enquiries(at)experience-international(dot)co(dot)uk.
###