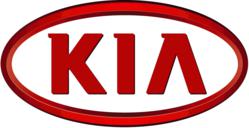 Joliet, Illinois (PRWEB) December 16, 2011
Kia has undergone a recent resurgence in its product line, led by new vehicle design. But, the company has also focused its energy on enhancing the mechanical components of its cars. That work has paid off, leading to the announcement that Bill Jacobs Kia, the premier Kia dealership in Joliet, IL, now offers two car models equipped with Kia's new 1.6-liter 4-cylinder gasoline direct injection engine that has been named to Ward's "2012 10 Best Engines" list.
The engine receiving the recognition is available on the 2012 Kia Soul and 2012 Kia Rio in Joliet, IL at Bill Jacobs Kia. The 1.6-liter engine was recognized for providing high performance and high efficiency. It gets 138 horsepower while offering 40 miles per gallon highway and 30 miles per gallon city in the 2012 Kia Rio 5-door and sedan. In addition, the engine also features advanced Idle Stop and Go technology, which allows the engine to actually shut off when the car is not in motion, making the vehicle even more efficient.
Both cars equipped with the award-winning engine are available in several trim levels that all offer fuel efficiency among the class leaders. The 2012 Kia Soul also features a new six-speed transmission with its efficient engine. The 2012 Kia Rio has been fully redesigned from front to back and features an all-new look to go along with its impressive specs under the hood.
Bill Jacobs Kia has a full selection of new and used cars in Joliet, IL. Contact the professionals at Bill Jacobs Kia by calling 866-407-1992.
###