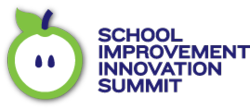 This is an excellent opportunity to share best practices with the ultimate goal of improving student, teacher, school, and district performances nationwide
Salt Lake City, UT (PRWEB) December 15, 2011
School Improvement Network, the creators of PD 360 and Common Core 360 and the premier provider of comprehensive, online, on-demand professional development for educators, today announced the call for speakers for the annual School Improvement Innovation Summit, to be held in Salt Lake City, July 16-17, 2012.
Educators—particularly those whose districts use professional development in a unique and/or effective manner that would benefit others—are encouraged to submit a presentation proposal at http://www.siis2012.com/presentations.php. The host company is looking for keynote speakers, session and roundtable presenters, who are highly successful users of School Improvement Network's online, on-demand PD training solutions. This is an excellent opportunity to share best practices with the ultimate goal of improving student, teacher, school, and district performances nationwide. Topics that will be of particular interest to the attendees include: Common Assessment; Common Core; Equity; Induction, Coaching, and Mentoring; Leadership; Personalized Learning; Professional Learning Communities and/or Professional Learning Networks; and Special Education.
"We're looking for your best presentations on any school innovations that work to increase student achievement in the School Improvement/Professional Development world," said Chet Linton, School Improvement Network's CEO. "Applicants are encouraged to submit proposals early, as the program committee will be reviewing and selecting speakers early in 2012 and we want to be sure to have everyone's proposals in the running." Final date to submit an application for consideration is March 15, 2012.
All applicants selected to present will be endowed with free registrations for both the School Improvement Innovation Summit (July 16-17, 2012) and the Common Core Institute (July 18-19, 2012), a combined value of $795. Attendance will be capped at 500 school and district leaders, with the intention of keeping the environment intimate and personal. The Summit is projected to be one of the best educational networking opportunities of the summer.
About School Improvement Network
Founded in 1991 by teachers, the School Improvement Network provides comprehensive, research-based professional development anytime, anywhere. As the home of The Video Journal of Education, PD 360, Observation 360, the Learning 360 Framework, Equity 360, and Common Core 360, School Improvement Network resources focus on the most relevant topics, feature the top experts, and show educators how to put theory into practice. School Improvement Network works with thousands of schools and districts in every state and around the world and has visited over 3,000 classrooms to document best practices in action. Learn more at http://www.schoolimprovement.com.
###
Press Contact:
Duane Sprague
School Improvement Network
801-758-9546
duane(dot)sprague(at)schoolimprovement(dot)com