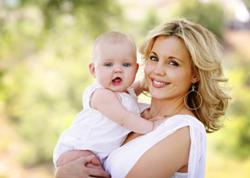 "one-stop-shop" for the best-of-the-best baby products
New York (PRWEB) December 16, 2011
BabiesAndBundles.com, a leading online baby boutique , has experienced significant success in its development, having sparked much media attention and newfound interest to moms and dads across the nation. The website, founded by entrepreneur and working mom with two babies, Courtney Johnson, gives a whole new angle to the baby gifts industry. The site provides an easy to use experience with a comprehensive list of products to meet any need or budget for the best of the best baby products on the market today.
Whether you're looking for unique baby gifts for a new mom, new dad, parent-to-be, baby girls, or baby boys, Babies & Bundles has it all: a vast assortment of organic products, apparel, bath time accoutrements, blankets, and of course, thoughtful, adorable baby shower bundles for even the most discriminating of tastes.
Sporting a loyal customer base and unparalleled popularity in the industry, it is being recognized for success by the press and consumer reviews across the country. After extensive research, product testing, and a lot of hard work, Courtney Johnson came up with the perfect guide for her business. "I only sell products I'd actually use myself," says Courtney, "I have to know them, trust them, and be confident they work for me before I'm willing to recommend them to my clients."
Evidently, Courtney's philosophy has served her and her valued customers well. Check out http://www.BabiesAndBundles.com today and see all they have to offer during the holiday season. From unique baby gifts to baby shower gifts – as well as top-of-the-line organic baby gifts – Babies & Bundles has all your bases covered for any newborn gift!
# # #