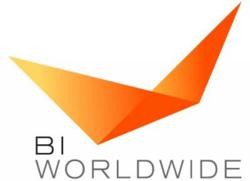 (PRWEB) December 15, 2011
BI WORLDWIDE, a global business improvement company, recently released an article called "Keeping up with the Joneses" that outlines the importance of using tangible (non-monetary) employee rewards as part of an overall compensation strategy. The article discusses the Hedonic Treadmill theory as it relates to annual salary increases and the positive impact non-monetary rewards can have on employees.
Tim Houlihan, vice president of the reward systems group at BI WORLDWIDE, is a thirty year veteran of the employee incentive industry and authored the article.
"Hedonic Treadmill is a behavioral theory that states we as humans adapt surprisingly fast to circumstances, such as an increase in income," Houlihan said. He said managers believe that when employees get their annual salary increase of the typical three percent, the employee's first reaction is to celebrate. That celebration, however, is short-lived because employees' expectations and desires rise as their salary increases. By the time the raise actually becomes a reality and shows up in their paychecks, they have adjusted their expectations to their new income level. Thus, any incremental happiness evaporates.
In addition to the Hedonic Treadmill theory, Houlihan's paper references a recent study from the University of Illinois on happiness that analyzed what factors influence people's levels of happiness across the globe. The study found that regardless of the wealth of the country, happiness is influenced by how people perceive their peers to be doing. In other words, every culture has its own version of keeping up with the Joneses.
This is where non-monetary rewards can provide an effective tie-in to employee compensation programs. More money doesn't buy more happiness, but more stuff will, according to Houlihan's studies. If an employee's income remained the same, but they were awarded (or better yet, earned) more stuff, they would perceive themselves to be happier. So, if employers want to enable their employees' happiness, then non-monetary, tangible rewards are optimal. And because those gifts came from their manager or organization, the employee continues to associate their greater level of happiness with their employer.
"At the end of day, employers should realize their employees will consider nominal salary increases as non-events," Houlihan said, "but by assigning tangible rewards to actions aligned with corporate objectives, employers can optimize employee engagement levels and realize a more effective compensation program."
For more information on hedonic rewards and "Keeping up with the Joneses", download Houlihan's full article at BIWORLDWIDE.com/Joneses. 
About BI WORLDWIDE
BI WORLDWIDE helps organizations translate their vision into action to improve employee engagement. A privately held company with 1,000 employees located in Australia, Canada, China, India, the United Kingdom and the United States, our mission is to produce measurable results for our clients by driving and sustaining engagement with their employees, channel partners and consumers. We are a founder of Recognition Professionals International and a recipient of the Malcolm Baldrige National Quality Award.
###