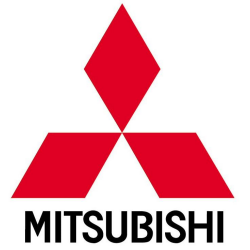 Joliet, Illinois (PRWEB) December 16, 2011
Bill Jacobs Mitsubishi- the leading Mitsubishi dealership in Joliet, Illinois is very happy to announce that the all-electric Mitsubishi i will hit American shores in June 2012. This means that the new Mitsubishi i will be in Joliet sooner than before. The Mitsubishi i was supposed to be released in December of 2012 but the company decided to bump up the full scale release date. Consumers, dealerships and many others are anxiously anticipating the American release date and Bill Jacobs Mitsubishi is one of them.
The announcement comes after new that the first American fleet delivery of the Mitsubishi i has been received by its buyer, which means that the car will be on the roads of America very soon.
Mitsubishi employees and President, Osamu Masuko were very excited about the car being in America and they know that it will be a major hit.
"We shifted the timing by six months, so we are preparing ourselves to launch for the entire country by June," Mitsubishi President Osamu Masuko said.
Bill Jacobs Mitsubishi has high expectations for the Mitsubishi i and consumers are very interested in the arrival in Joliet, Illinois. Although the full scale release hasn't happened yet, Mitsubishi has already received recognition for the car. The i has led all subcompact electric vehicles with a combined rating of 112 miles per gallon in the EPA's Annual Fuel Economy Guide.
Bill Jacobs Mitsubishi has a large selection of new Mitsubishi cars in Joliet. They also have many used cars in Joliet. Customers should stop by Bill Jacobs Mitsubishi for their next new or used vehicle soon. For more information stop by the dealership or visit http://www.billjacobsmitsubishi.com.
###