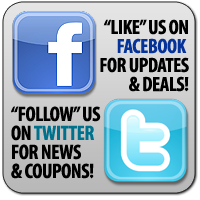 Our goal is to take that understanding and translate it into savings for the customer.
Fayetteville, NC (PRWEB) December 15, 2011
These days, companies find themselves asking the same questions, "Does our business have a web presence with the ability to sell our products?", "How do we get started in e-commerce?" For years, Advanced Internet Technologies, Inc. has had the answer: a Merchant Account Gateway. The difference now is that AIT understands the every growing need for e-commerce solutions and has responded by making Payment Gateways available to everyone for $14.99.
AIT's Merchant Commerce and Payment Services (MCPS) offer several credit card processing options. A customers's choices depend upon whether they want to sell on the Internet, in their retail storefront, or go mobile selling at trade shows and other vendor markets. "From being a business that relies heavily on online sales, we understand how important an affordable e-commerce solution can be. Our goal is to take that understanding and translate it into savings for the customer," says James Darossett, Marketing Manager.
An MCPS Payment Gateway account provides the business owner with a secure bridge between their E-Commerce Web site and the credit card processing networks. To compete in the world of E-Commerce, businesses need to process transactions quickly and securely. MCPS has been a leading provider of Internet Protocol (IP) based payment solutions since 1998, and understands the evolving needs of Web merchants.
AIT's solutions are designed to help businesses grow their online business by providing a platform rivaling those of the largest E-Commerce, trading, and portal Web sites. The advantages of doing business with AIT's Merchant Commerce and Payment Services are faster checkout times, reduced costs, increased productivity and system stability and reliability. AIT's system handles millions of transactions every month, and is continuously monitored for performance. Several integration methods provide multiple levels of customization, because AIT's MCPS supports over 85 certified shopping carts. MCPS protects sensitive customer information using the highest levels of encryption and security protocols available in the industry, so customers can be confident that their data is secure. MCPS provides live technical and account support to merchants seven days a week, as well as access to online documentation and user guides.
# # #