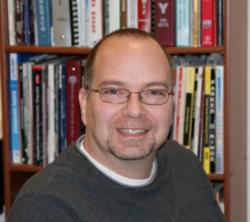 I'm excited to be done with the WCTC program and happy to contribute to the workforce
Waukesha, WI (PRWEB) December 20, 2011
WCTC awarded Rentapen with the Certificate of Appreciation for their active participation in the Co-op Internship Program.
Rentapen inspires and guides student-trainees for the potential workforce.
For example, Peter Christiansen is a student at WCTC who joined the Rentapen team as an IT Intern. Christiansen started his internship at Rentapen in August 2011.
Christiansen is creating a program that will make it easier for jig and weld fixture design engineers to download 3D models of Rentapen's RAPid Tooling Compents™. The design engineers will be able to get 3D models that can be placed in their Computer Aided Designs (CAD). So engineers who are designing weld fixtures will be able to go to Rentapen's website http://www.rentapen.com and pull down a 3D model of a block, plate, clamp risers, or shim pack. From there, they can put it right into their Pro/E or Solidworks designs.
Christiansen is graduating with high honors from WCTC, with an Associates degree in program analyst and web/software analyst development. He is planning on joining the Rentapen team as a full time employee on December 20, 2011
"I'm excited to be done with the WCTC program and happy to contribute to the workforce," said Christiansen.
Christiansen used to work in the Casting Industry as a quality control inspector, until he was laid off. Christiansen decided to go back to school for his Associates degree as a programmer analyst.
"We are pleased to have Peter join the Rentapen team full time. He is already familiar with the Manufacturing Industry and fixtures so its easy for him to understand our product line," said Susan Straley, President at Rentapen Inc.
Rentapen is always introducing new product models to fit their customers' needs. Christiansen will be in charge of making the product models available on Rentapen's website.
Rentapen Inc. offers internships in design engineering, CNC operating, laser cutting, and information technology.
###