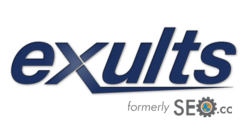 ...Zach Hoffman has been successfully shaping the face of South Florida marketing for more than a decade...
Fort Lauderdale, Florida (PRWEB) December 15, 2011
There's been a lot of buzz lately in the internet marketing community concerning the new face of one of its flagstaff members. Search Engine Operator, or SEO.cc has been delivering premium results to a range of clients for the better part of the past seven years. Its founder, Zach Hoffman has been successfully shaping the face of South Florida marketing for more than a decade. With so many years in the business, it's not surprising that his team is ready to once again take the world of internet advertising in a new direction with the launch of their new brand, Exults.
Search Engine Operator was born when Zach realized the potential of search engine optimization. As the administrator of several websites, Zach discovered that he was able to promote his sites to higher positions on the search engine results page by applying early SEO techniques. He also discovered ways to track the traffic that came through his site in addition to tracking how that traffic found his site to begin with. Rather than simply use this knowledge to promote his current sites, Zach saw the extreme marketability of this kind of service. And SEO.cc was born.
Through the years, Search Engine Operator has been a leader in the South Florida SEO community. Maintaining the highest position in an industry whose entire focus is to stay on top is no easy feat. It's a clear indicator of the success of Zach's venture and the team he's put together. The ever-expanding company has a core team of internet marketing specialists whose complementary expertise has proven that providing stellar results is truly a group effort. Due to the overwhelming response to his initial venture, Zach has added additional services to his firm's resume. The way people use the internet is constantly evolving and these services have been introduced as they've become relevant to the online advertising community.
Zach is quick to point out that although SEO.cc has long been a multi-faceted agency the branding did not portray it's wide array of services. Overwhelming client demand for the continued premium results they've grown accustomed to is what spurred the launch of the new brand.
He says,
"Our clients have seen huge growth in their businesses stemming from the results we provide. They depend on us for PPC management, web design and a host of other services that are not part of basic SEO. We thought it was time to offer everyone an opportunity to get these kinds of results for their companies."
The Exults campaign is already garnering positive reactions in the community and its launch has only just been announced; their following just on Facebook has exceeded that of many competing agencies. The expectations are high and everyone is excited to see where this trend-setting company will be doing next. The introduction of Exults occurred at the annual SFIMA Holiday Wine Party, which took place on Tuesday, December 13th. The whole crew at Exults enjoyed introducing their new brand and celebrating the past year's success with their South Florida internet marketing peers.
As Exults claims their place in the advertising community, the stage is set for a new year of even greater success!
###