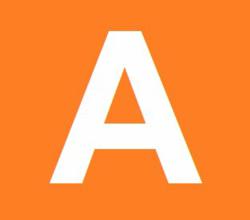 Discover what`s new and popular online on all the topics you care bout.
Auckland, New Zealand (PRWEB) December 15, 2011
Alltopics.com presents a new offering of Anime for those collectors and lovers of this art form. For those that love Anime and everything about it, Anime.Alltopics.com launched their site today with the newest Anime news and information for all Anime lovers to share.
Alltopics.com presents a collection of articles from the internet that pertains to all the relevant topics in Anime today and puts it all together in one place. On this site, articles are changed due to public interest in these articles. What is interesting today may be passé tomorrow such as current Anime films today and tomorrow drawing and producing Anime could be the next subject.
Anime.Alltopics.com aggregates news items and articles that are the most interesting as well as the most resourced in Anime. Anime.alltopics.com has the current information and buzz available for all Anime fans to keep up to date with the world of Anime. All inclusive information is here for Anime fans and creators to keep up with.
Anime.alltopics.com is easy accessible and speaks about every spectrum of issues with and featuring Anime. Articles such as drawing and creating Anime, to favorite films and film producers are ready to be read at a moment's notice. Top magazines, newsletters and newspapers produce myriad content that is gathered and presented at Anime.alltopics.com This site may be the hidden jewel to keep Anime fans and creators reading, thinking and producing as well as keeping up to date with the latest techniques for Anime drawing, design and production.
Alltopics.com was created as a website full of information and best news. News and information is gathered by Google Plus, Twitter and Facebook and then placed on this site. This is arranged by popularity and subject matter so that the person reading can select which headlines and resources to look at.
###