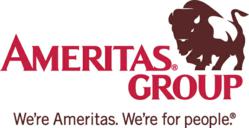 Lincoln, Neb. (PRWEB) December 16, 2011
Ameritas Group, a division of Ameritas Life Insurance Corp., improved its online dental benefit and claims information and enhanced its secure member site to offer a better web experience.
Improved Dental Claims Information
During development, Ameritas worked with internal and external experts to review current claims information and to find areas for improvement, which included applying behavioral science to enhance the way details are provided. Focus groups with policyholders and network dentists were held to gather feedback on how to help members better understand their dental benefits and claims information.
As a result, a "Remaining Benefits" link was enhanced to provide benefit details, such as coinsurance, deductible and maximum, and up-to-date information on remaining benefits. Ameritas Group developed a more robust claims search function, providing minimal claims processing information at a glance or allowing members to dig deeper for more details.
A new section, "Action Taken on this Claim," was added to give a snapshot of how a dental claim was processed. Information includes what the dentist charged and what the member owes on the claim, if anything. Claims processed in April 2011 or later will include the "Action Taken on this Claim" details.
Additionally, an improved and more detailed version of the online Explanation of Benefits (EOB), called "How Your Claim Was Calculated," is expected to be available soon.
Easier Web Site Navigation
The new secure member web site design improves navigation and makes the site easier to use. Behind the scenes, users experience a more stable environment that allows easier and quicker updates and enhancements. The changes provide Ameritas Group members with an overall improved experience at ameritasgroup.com/member.
About Ameritas Group
Ameritas Group, a division of Ameritas Life Insurance Corp., a UNIFI company, has served customers since 1959 and today provides dental, vision and hearing care products and services for more than 73,000 employer groups, insuring or administering benefits for more than 4.8 million people nationwide. Ameritas has one of the largest PPO dental networks in the country with more than 170,000 access points. Its customer service claims contact center earned BenchmarkPortal's prestigious Center of Excellence certification for 2010, the fourth consecutive year. In New York, products are offered through Ameritas Life Insurance Corp. of New York, a UNIFI company.
For more information, contact:
Karen Gustin
Senior Vice President – Ameritas Group
402-309-2507
###