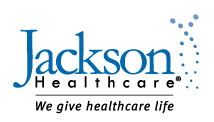 The awards program's objective is to develop an initiative that will create a community of charitable hospitals.
Atlanta, Georgia (PRWEB) December 14, 2011
In a conference call with nominees on December 13, 2011, Jackson Healthcare announced the 38 hospital programs designated as finalists in the 2011 Hospital Charitable Service Awards, a national program seeking best practices in reaching out to America's underserved in sustainable ways.
An independent advisory board chose the finalists from a pool of 197 nominees. Each nominee had to demonstrate excellence in at least one of five criteria areas: community impact, innovation, collaboration, transferability and/or best practice. Finalists represent only those nominees that remain in consideration for the awards.
Jackson Healthcare of Atlanta, Georgia, established the Awards in 2010 to identify and cultivate a community of hospital programs around new standards for health and wellness in their communities. The organization also founded and hosts an annual national conference focused exclusively on hospital charitable services – the only one of its kind in the U.S.
The awards program strives to share the stories of hospitals that regularly and uniquely surpass the fundamental mission of providing healthcare services, and generously give back to their communities in unique ways.
Charles R. Evans, FACHE, Chairman of the Awards program, says charitable services are the cornerstone of the American healthcare system. "The awards program's objective is to develop an initiative that will create a community of charitable hospitals - hospitals that want to do more, that want to encourage each other, that want to learn from each other and really establish best practices in terms of charitable service and service to the community."
Award recipients - designated as Programs of Excellence - will be announced at a banquet after the national hospital charitable services conference on February 16, 2012, in Atlanta, Georgia. The programs will share in a $100,000 award fund.
Finalists for the 2011 Awards season include:

A Journey With Joe Into Diabetes, St. Francis Hospital & Health Services (Maryville, MO)
ARCHES Project, Thomas Jefferson University Hospitals (Philadelphia, PA)
Artists Helping the Homeless, St. Luke's Health System (Kansas City, MO)
Baptist Operation Outreach - Mobile Health Care Van, Baptist Memorial Health Care (Memphis, TN)
Benefis Health System Native American Programs, Benefis Health System (Great Falls, MT)
Brooks Clubhouse, Brooks Rehabilitation (Jacksonville, FL)
CARE Maternal/Child Health Clinic, Saint Alphonsus Regional Medical Center (Boise, ID)
CFI Lexington Community Fitness Initiative, Lexington Regional Health Center (Lexington, NE)
Diabeticos Saludables (Healthy Diabetics), Memorial Hospital of South Bend (South Bend, IN)
Ephraim McDowell Community Services, Ephraim McDowell Health (Danville, KY)
Forensic Nurse Examiner Program, St Mary's Hospital (Richmond, VA)
Garden on the Go, Indiana University Health (Indianapolis, IN)
Healthier Laramie County, Cheyenne Regional Medical Center (Cheyenne, WY)
Healthy Kids Club, Provena St. Joseph Medical Center (Joliet, IL)
Heart to Play, Licking Memorial Health Systems (Newark, OH)
HIV/AIDS Positive Link Community Health, Bloomington Hospital Foundation (Bloomington, IN)
Homeless Initiative, Cook Children's Healthcare System (Fort Worth, TX)
Hypertrophic Cardiomyopathy Community Health Screening, Finger Lakes Health (Geneva, NY)
ImPACT, Gwinnett Hospital System Foundation, Inc. (Lawrenceville, GA)
Lincoln E.D. Connections, BryanLGH Medical Center (Lincoln, NE)
Memorial FIT Kids Program, Memorial Healthcare (Owosso, MI)
Mission HealthCare, AtlantiCare (Egg Harbor Township, NJ)
Mobile Dental Clinic, Adirondack Medical Center (Saranac Lake, NY)
Mother to Child HIV Transmission Prevention Program, Woman's Hospital (Baton Rouge, LA)
Portrait of a Promise, Kosair Children's Hospital (Louisville, KY)
Preventive Food Pantry and Demonstration Kitchen, Boston Medical Center (Boston, MA)
Project Access Saturday Surgery Day, Kaiser Permanente (San Diego, CA)
Refugee Healthcare Program, Rochester General Hospital (Rochester, NY)
Rural Health Innovation Collaborative, Union Hospital (Terre Haute, IN)
Sarah Bush Lincoln Dental Services, Sarah Bush Lincoln Health Center (Mattoon, IL)
Senior Life Solutions, Fairfield Memorial Hospital (Fairfield, IL)
SJHS Pediatric Dental Program, St. Joseph Health Services of Rhode Island (North Providence, RI)
TelEmergency Program, University of Mississippi Health Care (Jackson, MS)
The Breathmobile Program, Los Angeles County & University of Southern California Medical Center (Los Angeles, CA)
The Concussion Program, Children's Hospital Colorado (Aurora, CO)
The Transition Center, Tallahassee Memorial Healthcare (Tallahassee, FL)
UAB HealthSmart, UAB Minority Health & Health Disparities Research Center (Birmingham, AL)
Wheels for the World - Joni & Friends, Doctors of Augusta - Rehabilitation Center (Augusta, GA)
About Jackson Healthcare
Jackson Healthcare is the fourth largest healthcare staffing company in the U.S. and serves more than three million patients in over one thousand healthcare facilities. The company also provides technology solutions that enable total hospital efficiency.
Jackson Healthcare has earned national media coverage by providing innovative solutions to healthcare problems, in addition to championing local, national and international charitable work. It has been recognized as one of the Best Places to Work by the Atlanta Business Chronicle for five consecutive years.
Visit JacksonHealthcare.com to learn more.
For more information on the Hospital Charitable service awards visit JacksonHealthcare.com/Awards.
###