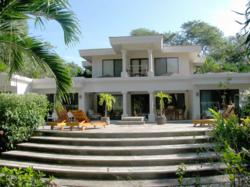 "Have a property uploaded and live on the site in less than 20 minutes..."
Costa Rica (PRWEB) December 16, 2011
There are many types of rentals in Costa Rica, but until now, marketing them has been expensive and time consuming. For Rent Costa Rica is now available for owners and managers as a tool to get inquiries directly from potentials renters/tenants quickly and on the cheap.
The site was designed for the Costa Rica rental market with a great database that displays all the important details that a renter wants to know about Costa Rica rentals. Users can switch back and forth between English and Spanish.
An owner, manager or investor can have a property uploaded and live on the site in less than 20 minutes and experienced users can do it much faster than that. Each property has check boxes for features that display in both languages as well as room for up to nine photos high resolution photos that expand.
Long term rentals in Costa Rica are defined as residential properties that are rented with a lease type agreement. Tenants typically pay a monthly rent plus the utilities. Costa Rica long term rentals can be searched by location, size, price, and number of bedrooms among other searches.
Commercial rentals in Costa Rica are defined as properties for operating various types of businesses. Medical centers, office centers, mall space, retail space, parking lots, warehouses, and Zona Franca rental properties are included in this category of rental property in Costa Rica.
The cost of listing a property on ForRentCostaRica.com is fantastic. For just $10, a listing goes live for a whole month. Potentials tenants send inquiries directly to the person that listed it, so there is no commission to pay! Major credit cards including Visa, Mastercard, Discover and American Express are accepted.
Just in its first week live, ForRentCostaRica.com has generated over 100 unique visitors per day hunting for rental properties with inquiries coming through already.
Because all listings are paid, only real properties get uploaded and tenants feel secure that they are not wasting their time or inquiring about what might be a scam on a free classified site.
At this time For Rent Costa Rica is only marketing long term residential properties and commercial rentals properties. However, vacation rentals in Costa Rica will be added in the first quarter of 2012. Costa Rica equipment rentals will follow thereafter.
###