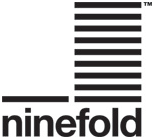 Our pace hasn't slowed as we near Christmas, with continued growth high on the agenda for 2012.
Sydney, NSW (PRWEB) December 16, 2011
Ninefold, the Australian cloud computing and public cloud storage company, is expanding its team to support demand from specific vertical and geographical markets.
Ninefold has expanded its National Advocate Program and announces the appointment of new advocates in Brisbane and Adelaide to complement the national team. The National Advocate Program is an established community of independent technology, entrepreneurial and web professionals around the country, which aims to educate interested parties about cloud computing and storage, its benefits and the Ninefold proposition. The specialists currently range from university students to biotechnology experts, and from developers to entrepreneurs.
Advocates with information brokering, digital, media and telecommunications, scientific and technical services, design, manufacturing or financial expertise are encouraged to join the Program to support strong interest from businesses in these verticals.
Ninefold is also recruiting for cloud-forward technical professionals to join the team at its Sydney headquarters. In the last twelve months, the Ninefold team has more than tripled in size and continues to grow.
"Our pace hasn't slowed as we near Christmas, with continued growth high on the agenda for 2012," said Peter James, Managing Director at Ninefold. "Quiet for one company is the peak season for another – for example, online retailers and e-commerce companies are taking advantage of our PAYG compute to scale as they need during this holiday period. Furthermore, our cloud proposition attracting the interest of specific verticals and we're actively building on that."
"Consequently, to support this and communicate the benefits of 'no hassle cloud', we're taking a smart approach by engaging great communicators to become our Advocates, supporting customers and user enquiries around the country independently in the field," added James.
About Ninefold®
Ninefold is Australian cloud computing and public cloud storage with locally stored data, free local support, self service flexibility and low latency. This allows you to provision virtual servers and cloud storage quickly - scaling up and down when needed – and only paying for the resources you use.
Sign up in seconds. Start using in minutes. Benefit for years.
Ninefold.com, @ninefold
Ninefold® is a Registered Trademark.
For more information, please contact:
Jo Balfour
Progressiva Public Relations
Tel: +61 405 542 018
jobalfour(at)progressiva(dot)com(dot)au
@jobonekenobi
# # #