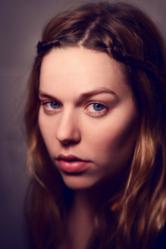 Fashion blog Lost in the Haze is a member of the curated Style Collective by Lucky Magazine
(PRWEB) December 15, 2011
In Late 2011 the fashion blog partnered with local company Original Foods to produce artwork for their Christchurch Earthquake Appeal Red Velvet Cake. The proceeds from the cake will be going towards the redevelopment of Christchurch's parks and recreation facilities via EQC.
Lost in the Haze is a fashion blog focusing on vintage and indie inspired clothing. Fashion blogger, Jo, lets the stunning imagery transport you into her dreamlike world of whimsical landscapes and cute fashion. Jo proudly wears her scarlet red lipstick and beehive hair, and embraces 1950s and 1960s fashion into her outfits. Recently, the blog became a member of the curated Style Collective by Lucky Magazine. The original video and photographic content gives readers are unique insight into the dreamy New Zealand scenery. DIY posts are a regular feature, in addition to art, photography, fashion, hair, makeup, and tutorials. Be captivated and be transported away into the beautiful world of Lost in the Haze.
Exciting behind the scenes photos can be found through the Facebook and Twitter feeds via the blog.To be able to read our fashion blog on your iOS mobile deceive please download our app from the iTunes app store free of charge.
###