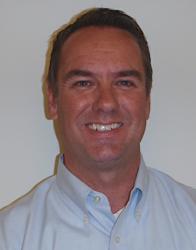 HARRISBURG, N.C. (PRWEB) December 15, 2011
Galvan Electrical Products has announced the appointment of Jeff Walker as National Sales Manager. Jeff comes to Galvan with 28 years experience in electrical wholesaling, including senior sales management. His background includes responsibilities in estimating, inside and outside sales, and branch and regional management.
Jeff graduated with a BA in Business Administration from the University of North Carolina - Charlotte. He is a native of the Charlotte area and will be working in the Electrical Group to expand Galvan product sales through distribution nationwide.
Galvan Electrical Products is a major manufacturer of copper-coated, solid copper, hot-dip galvanized and stainless steel ground rods and related products. For more than 30 years, Galvan electrical products have been used in residential, commercial and industrial applications including cable TV, lightning protection, power generation and telecommunications. Made in America and manufactured to meet applicable UL, RUS, CSA, ASTM, ANSI and NEMA requirements,
Galvan Electrical Products is a division of Galvan Industries, Inc. The company's headquarters is in the Charlotte, NC metropolitan area. For more information contact Galvan at 704-455-5102.Galvan products are stocked at strategic sites around the country to assure fast deliveries.
###