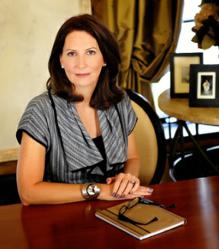 MHK Attorneys provide(s) an invaluable resource for any woman trying to move on after a broken or abusive relationship.
Brodheadsville, Pennsylvania (PRWEB) December 20, 2011
"What Every Woman in Pennsylvania Should Know about Divorce" is a compact and clearly organized book, designed to help Pennsylvania women understand their rights and options, and guides readers through what steps to take (and what steps not to take) when a marriage is broken, and they face divorce in Pennsylvania.
Written in clear language, this book includes the following:

25 important truths for women confronting divorce.
Steps to take to prepare for divorce.
42 financial records with which every woman should be familiar.
15 questions to consider before hiring your divorce lawyer.
Stages of divorce.
Overview of the divorce process.
Factors used to determine equitable distribution.
17 factors used to determine alimony.
A list of helpful books.
A resource guide to help clients through this troubling time.
Much, Much, More!
Drawing on years of experience helping women through divorce in Pennsylvania, along with financial and custody issues, the family law attorneys of MHK Attorneys provide an invaluable resource for any woman trying to move on after a broken or abusive relationship. If a someone's family structure is changing, they need the assistance of an experienced and compassionate attorney to ensure that their best interests and financial security are protected.
Their team of Pennsylvania family law attorneys can be trusted to handle any case with the care their clients deserve and to aggressively defend their rights. Connie J. Merwine, both attorney and certified public accountant, has practiced law almost exclusively in the field of family law.
Connie J. Merwine has been practicing Family Law in Pennsylvania for over 20 years and is a licensed C.P.A. She is more than equipped to handle all aspects of Divorce, Child Custody, Property Division, Spousal & Child Support, and Protection from Abuse orders. MHK Attorneys is a progressive Pennsylvania Law Firm specializing in the following areas of practice: Family Law, Workers' Compensation, Auto Accidents, Criminal Law, and Social Security Disability. Free Books and Information before you hire an attorney.
###