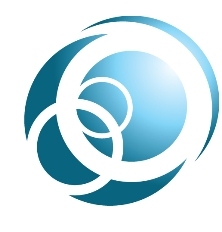 This is not about hiding skeletons, this is a way to actively engage consumers to a fair and just review process.
Perth, Western Australia (PRWEB) December 16, 2011
Never before has it been so easy to forever cast your opinion on the Internet, and it is for this reason the Reputation Management has now become such a buzzword for many online businesses. It is therefore crucial that these businesses need to actively monitor and respond to any reviews or articles that may appear in relation to their brand.
Recent studies have shown that 62% of respondents indicated that they read reviews online before making a purchase. It's obvious that if there are any negative reviews or articles about the product or brand, then it will definitely effect the decision of the person reading it.
SEO Perth Company Oracle Digital have been conducting what is called reactive Reputation Management for several years now, to those individuals and companies in need of removing some often false allegations and negative reviews.
Their Head of Operations, Clint Maher, says, "As an ethical enterprise, we will only work with those companies that can clearly demonstrate to us that their negative publicity is actually untrue."
He goes on, "Many people will jump online and leave a bad review about their competitors product, or some companies will even try and rank for their competitors brand name. This is why we have packaged up a preemptive Reputation Management product." Maher explains that you actually have the ability to work on your brand name and to dominate the search engines with positive publications.
In effect what is does, is to make it difficult for any slanderous allegations to appear in the top search results. Of course an added benefit is that a businesses competition will find it extremely hard to rank for someone else brand name.
Maher explains, "The product we have put together is very wholesome and unique, and actually encourages real reviews to be given by a companies real customers. This is not about hiding skeletons, this is a way to actively engage consumers to a fair and just review process."
The Oracle Digital team are leaders in the field of Reputation Management, and provide cutting edge SEO solutions.
###