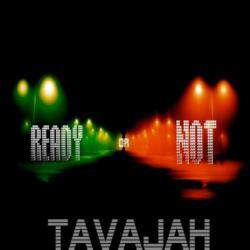 Miami, FL (PRWEB) December 16, 2011
Hip hop artist Tavajah recently released his mixtape "Ready Or Not." One Up Entertainment and Coast 2 Coast Mixtapes present the project, which is now available for free download. "Ready Or Not" features tracks "Nightmares of the Bottom" (Remix), "Tell The Whole World," "Different From Ya Regular," and more.
Tavajah Gerald was born in1993 in the small town of Princeton, NJ. Music was tradition in the Gerald family, a tradition Tavajah would soon adopt. At the tender age of 5 Tavajah graced the stage, "spitting" his first rap in front of an Egger Brooklyn, NY crowd. As time went on, Tavajah stayed active in both sports and music. Eventually, he emerged a football star in his league, all the while becoming more in tune with his musical roots. At age 11, he began to write and produce his own music.
"I embrace my gift and I want to share my talent with the world," Tavajah says. "Music is my passion; I love to perform and create music people can enjoy. Finishing school, growing as an artist, and staying family oriented is my focus. I'm determined to succeed."
Charismatic, energetic, and original are just a few words to describe the music of this young rap sensation. Perfecting his craft, Tavajah strives to be the best he can be. Tavajah has been groomed and developed by a well respected up and coming music group, One Up Entertainment, founded in 2008 by Keith Gerald. With their intensive work ethic, One Up Ent. has successfully executed an impressive list of live engagements. Their dedication to detail has given Tavajah the performance experience of a seasoned entertainer.
"Ready Or Not" is available for free streaming and download at http://coast2coastmixtapes.com/mixtapes/mixtapedetail.aspx/tavajah-ready-or-not.
# # #