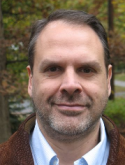 Fairfax, VA (PRWEB) December 15, 2011
Self directed IRA popularity has soared, but the FinancialSuccessInstitute.org today said that there may be significant dangers to taxpayers using these popular retirement vehicles and that it is holding a public webinar on the problem.
Financial Success Institute founder and CEO Richard Geller explained today that the Institute has discovered enormous problems with the self directed IRA.
The Institute is holding a webinar that will explore some hidden dangers of the self directed IRA, Geller said.
"The webinar will cover not just self directed IRA problems," according to Geller, "because these problems go far beyond just self directed IRA, Our webinar will focus on what our experts are finding that they may extend to the traditional IRA and how many hopeful retirees are investing their IRA and making potentially catastrophic mistakes."
Geller said that the Financial Success Institute wants to publicize some key findings of its experts that involve self directed IRA and the IRA in general. "There are problems our experts have discovered even with standard brokerage agreements that people are asked to sign for their IRA and we want to get these dangers out to the public. A webinar seems to be the ideal way to do this."
One significant problem that the webinar will address, Geller said, is that the IRA rules are very unforgiving. "Our webinar will focus on how there are mistakes that may result in your IRA becoming considered fully distributed. This means that it is no longer a tax free or tax deferred vehicle and the IRS may come after you for all taxes due on the entire amount plus penalties," said Geller. "This will be fully addressed in our webinar with a nationally known expert."
The Financial Success Institute said it is holding the webinar with a noted legal expert on the subject of how to avoid the dangers of the IRA because "the webinar format allows us to explore in depth the problems facing potentially millions of IRA owners," Geller said. "The problems and dangers that we've uncovered will be explored. And we'll also talk about some of the vast opportunities for self directed IRA investors that almost nobody knows about. And we'll answer questions from our audience for educational purposes."
The Financial Success Institute has set up a web page for anyone in the public to register for the webinar on the self directed IRA and its possible dangers and how to make money in alternative investments away from Wall Street.
"We expect this webinar to be completely filled up," Geller said. "Even the regular non self directed IRA is exposed to a major liability that may result in the IRS penalizing the taxpayer and we'll be getting the word out on this specifically and what you can do about it. This is what people need to know."
The Financial Success Institute recommends that each person get competent legal and tax advice from his or her own financial advisor and the Institute cannot be responsible for anyone taking action based upon its educational programs.
To register for the webinar visit the self directed IRA dangers registration link .
###