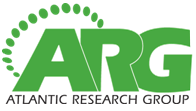 ...within just the last three years ARG has managed two separate clinical programs from inception to BLA and NDA approval.
Waltham, MA (PRWEB) December 16, 2011
OpenClinica, LLC announces that Charlottesville, VA-based Atlantic Research Group (ARG) has selected the OpenClinica Enterprise Edition to support web-based clinical data capture and data management for its clinical trials. ARG is a contract research organization that focuses on phase I-IV clinical trials for small to mid-size biotech and pharmaceutical companies across a broad array of therapeutic areas.
With OpenClinica, ARG will be adding electronic data capture capabilities to its in-house clinical trial management software (CTMS) offering known as TrialVista®. "OpenClinica's powerful and flexible interfaces for interchanging data, and architecture built on leading non-proprietary standards, make it an ideal fit for our environment," said Hunter Walker, Vice President of Clinical Systems at ARG. "Our systems and organization are oriented around getting our customer's products approved--within just the last three years ARG has managed two separate clinical programs from inception to BLA and NDA approval," he added.
Just like their larger brethren, smaller clinical sponsors must conduct the same large-scale global trials in order to obtain product approval. However, working with a large CRO can be a particularly challenging and costly undertaking for smaller sponsors. ARG's newly expanded technology infrastructure and its participation in the Pharmaceutical Service Network (PSN), a global network of local CROs, will allow it to more effectively compete for large, global phase III projects.
According to Ben Baumann, Chief Operating Officer at OpenClinica, "Without OpenClinica, ARG would be forced to either procure and learn an EDC solution for each of their projects, or lock itself into an expensive enterprise-wide license from one of the proprietary vendors. The OpenClinica Enterprise Edition will give ARG a single, in-house platform they can leverage across, allowing them to standardize their knowledge, expertise, and infrastructure, and obtain substantial cost efficiencies over time."
OpenClinica Media Contact:
Matt Ellis
matt(at)ellisstrategies(dot)com
617-278-6560
Atlantic Research Group Media Contact:
Paul Bishop
info(at)atlanticresearchgroup(dot)com
540-213-0150
About OpenClinica®
OpenClinica enhances the productivity of clinical trials through commercial open source software. Trusted by hundreds of biopharmaceutical companies, contract research organizations, academic, and government organizations worldwide, the OpenClinica software facilitates electronic data capture and data management, increasing the speed of collection and quality of data in clinical trials. OpenClinica supports HIPAA, 21 CFR Part 11, and other regulatory guidelines and is designed as a standards-based, extensible, and modular platform. For more information – including product downloads – visit http://www.openclinica.com or follow @OpenClinica on Twitter.
About Atlantic Research Group (ARG)
Atlantic Research Group offers the highest quality contract research services to biotechnology and pharmaceutical companies. ARG also provides TrialVista™, a web-based clinical trial management system, which can easily be customized to meet individual study needs and reduce start-up costs. For more information about Atlantic Research Group and TrialVista™, please contact Atlantic Research Group directly at 540-213-0150, or visit Atlantic Research Group's website at http://www.altanticresearchgroup.com.
###