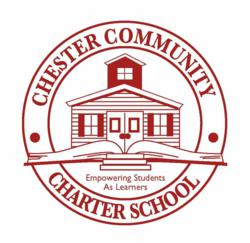 Chester, PA (PRWEB) December 15, 2011
For the 13th consecutive year, on Friday, December 16, every student at Chester Community Charter School (CCCS) will receive a gift during the school's annual Santa Brigade event. Approximately 3,000 gifts are being donated to the students by Vahan and Danielle Gureghian of CSMI, LLC, which manages the school. The total value of the gifts, this year, is an estimated $48,600 and has constituted about $394,200, since its inception.
In addition to their presents, students in kindergarten and first grade will receive a special surprise, as their gifts will be hand-delivered by Santa Claus, as he distributes toys throughout the morning, on the school's east and west campuses. Second-through-eighth-grade students will have classroom parties, along with their receipt of gifts.
With approximately 3,000 students, the Chester-based school is the largest K-through-8th grade charter school in the Commonwealth of Pennsylvania.
The Santa Brigade program was launched in 1998, when the school founders wanted to ensure all of the school's children would enjoy a happy holiday season.
WHO:

Dr. David Clark, CEO, Chester Community Charter School
More than 3,000 students and staff of Chester Community Charter School
Santa Claus
Wanda Mann, school board president, Chester-Upland School District
WHEN: Friday, December 16, 2011
9:30a-11:15a
WHERE: Chester Community Charter School
East Campus
225 East 5th Street
Chester, PA 19013
# # #