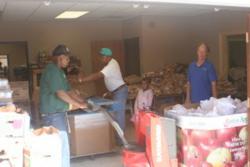 "The real givers are those who dedicate their entire lives and careers to charitable work. They are the heroes of our society. Give them the credit they are due this holiday season. Be
Dallas, Texas (PRWEB) December 16, 2011
A Dallas SEO Services firm takes the idea that it is better to give than to receive to heart with its partnership with many area nonprofits. This search engine marketing firm specializes in helping small and medium firms with SEO for their websites. Those in the firm are encouraged to contribute 10% of the workweek to serving non-profits with their business skills.
The founder of the firm is active on a number of non-profit ministries. In fact, he's passionate about using business as a tool to help others. Whether it is his customers who benefit, or those who can't afford the services.
During the Holiday season, it is common to acknowledge individuals and businesses that are active in their community. It is important to take note of the corporations who are sacrificing time and profits to help those who are in need.
These individuals take time off from work to help others and even donate their personal finances for causes they believe in.
Ecommerce Interactive has done SEO, web development, and business development for a number of local charities including acfoodpantry.org, fencesfororphans.org, changingthefaceofchristianity.org and lifepointplano.org and engagehope.org.
Bryce Finnerty of EI says, "We are nobody when it comes to serving. We serve our little 10%, but the real givers are those who dedicate their entire lives and careers to charitable work. They are the heroes of our society. Give them the credit they are due this holiday season. Be thankful for the charitable organizations in your community and the people and businesses that make them possible."
About Ecommerce Interactive: EI helps local and national businesses creates optimized websites, SEO strategies and Internet marketing techniques to help small companies compete against large organizations. Visit http://www.ecommerceinteractive.com/
###