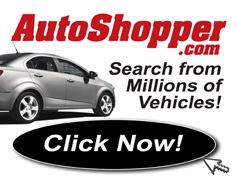 Orlando, FL (PRWEB) December 16, 2011
Autoshopper.com, whose parent company is Showcase Publications, specializes in a collection of diversified and comprehensive brands, that provides solutions for buying and selling, autos, trucks, boats, motorcycles, RV's, and Homes. We have Auto Dealer Blogs, e Newsletters, with more than 20 diversified writers on staff, such as Brand Enthusiast, General Car Buying tips, plus Auto SEO Self Help articles and videos. Every product we offer is low cost and will maximize the Dealer's potential to sell more cars at a higher gross profit.
This new product, AutoPilot offers one price for products that dealers are used to getting charged for separately. With this tool the Auto dealers ROI will be much higher in comparison to hiring 3 different, with three different prices.
The new tool is called "AutoPilot", and with this product our award winning programmers and developers have designed an innovative suite of products that will take our over 12,000 Independent and/or Corporate dealers to the next level in Inventory, Lead Management and Social Solutions including a market place for the Dealer to shop for leads. We have developed an easy core CRM tool, which is SEO friendly and includes all of the cutting edge tools available on the market.
###